Chris Cornell Biography, Songs, & Albums |
Chris Cornell was born in Seattle, Washington on July 20th, 1964 as Christopher John Boyle. He first gained fame as the lead vocalist of Soundgarden from 1984 to 1997 and again from 2009 until his death in 2017. His other musical collaborations included Temple of The Dog with members of Pearl Jam and Audioslave who reunited for a tour after Chris's death.
Chris Cornell was an American musician, singer and songwriter. He is best known as the lead vocalist of the rock bands Soundgarden and Audioslave. He died by suicide in May 2017. His biography, songs, and albums can be found on Quora here: https://www.quora.com/chris-cornell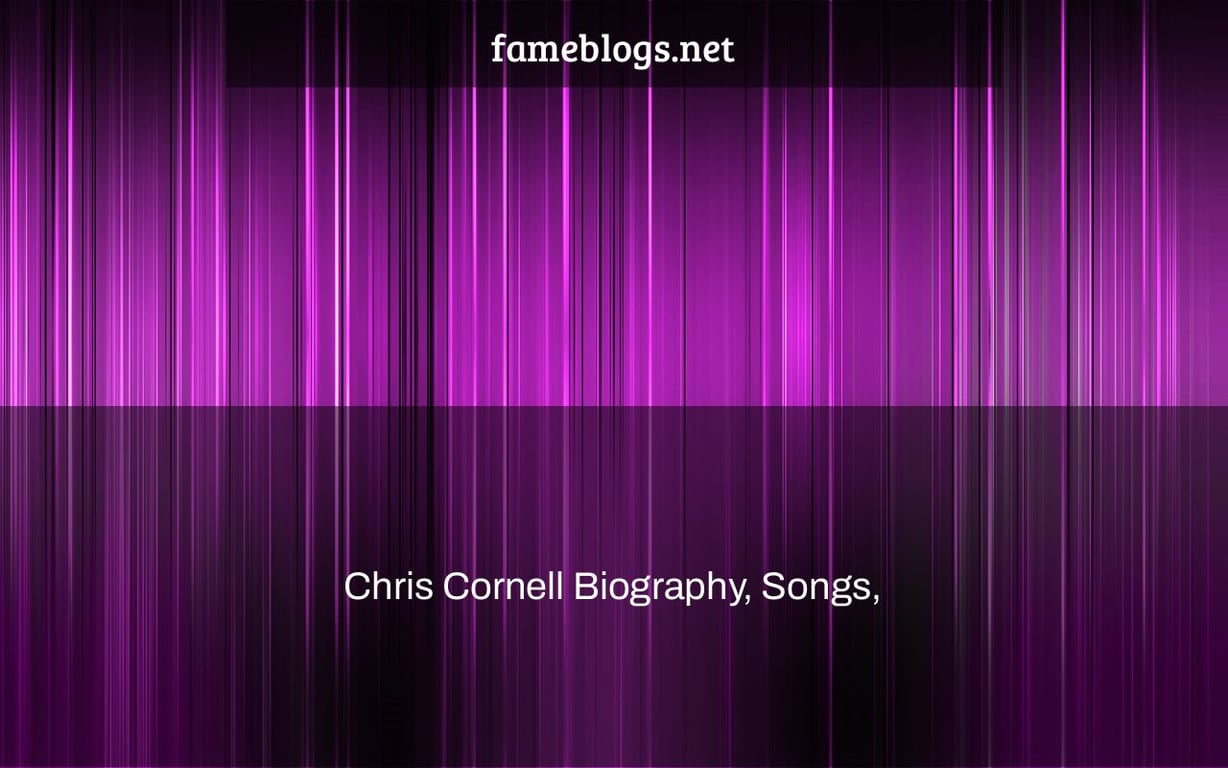 Chris Cornell, the vocalist and frontman for Soundgarden, went on to pursue a solo career when the band disbanded in 1997. On the basis of albums like Badmotorfinger and Superunknown, Soundgarden had deservedly established themselves as one of rock's most popular bands. Cornell's vocals got stronger with each album, moving away from harsh metal shouting and into a genuine singing style. His debut solo album, Euphoria Morning, was a singer/songwriter record, but with 2009's Scream, he experimented with genuine pop music with the assistance of producer Timbaland. Cornell later formed Audioslave with former Rage Against the Machine members, and he continued to record and perform until his death in 2017, both as a solo artist and with a resurgent Soundgarden. No One Sings Like You Anymore, Vol. 1 was released after his death in 2020, and it continues to honor his legacy as a strong and expressive singer.
Born on July 20, 1964, in Seattle, his musical career didn't begin until he was a teenager, when he joined a local cover band to play drums. Cornell spent much of his adolescence as a recluse, but rock music helped him overcome his social anxiety. Cornell set the groundwork for what would become the iconic grunge band Soundgarden by the mid-'80s after dropping out of high school and working as a chef. With Hiro Yamamoto on bass, Kim Thayil on guitar, and ultimately Matt Cameron on drums, Cornell took vocal responsibilities for the band.
Soundgarden was one of the first rock bands, along with the Melvins, to slow down punk's young exuberance to a Black Sabbath-like crawl. Soundgarden were one of the first bands from the Seattle underground to sign with a big label, A&M, which released Louder Than Love in 1989, after releasing numerous albums on different indie labels. Yamamoto departed after the album's release, and was replaced by ex-Nirvana member Jason Everman, who was subsequently replaced by Ben Shepherd. With the classic lineup in place, Soundgarden became one of rock's most successful bands, with albums like Badmotorfinger in 1991, Superunknown in 1994, and Down on the Upside in 1996. Cornell's voice improved with each album, demonstrating a developing command of his multi-octave range.
Cornell's abilities, however, were never confined to his work with Soundgarden. He created the Temple of the Dog project in 1990 as a homage to late Mother Love Bone vocalist Andrew Wood, which had a stripped-down sound and produced the lasting song "Hunger Strike."
The acoustic "Seasons," Cornell's first officially published solo song, was a highlight of the 1992 motion picture soundtrack Singles. On the 1993 Stone Free: A Tribute to Jimi Hendrix collection, his bluesy voice led a fantastic rendition of Jimi Hendrix's "Hey Baby (New Rising Sun)" (under the pseudonym M.A.C.C.). Meanwhile, he wrote songs for various bands (including Flotsam & Jetsam and Alice Cooper) and produced the Screaming Trees' Uncle Anesthesia in 1991. After Soundgarden disbanded in April 1997, Cornell started slowly but steadily putting together a solo album with his Eleven bandmates.
Euphoria Morning, released in 1999, was a change from Cornell's previous band's style, focusing on Cornell's voice and lyrics rather than meaty guitar riffs. Cornell embarked on his first solo tour shortly after the album's release, performing songs from throughout his career. After the tour ended in early 2000, the Mission Impossible 2 soundtrack included a mediocre remix of Euphoria Morning's "Mission" (renamed "Mission 2000"). Cornell seemed to be taking a vacation from music for a time when his wife gave birth to their first child in June of that year, but by late 2000, he was engaged in a project that promised to be a classic hard rock collaboration.
After veteran vocalist Zack de la Rocha departed the band, Rage Against the Machine opted not to split up, instead finding a new frontman and continuing under a different moniker. Cornell accepted an offer to play and write a few songs (which former Rage guitarist Tom Morello characterized as "very revolutionary"), and soon after, formed Audioslave with the other former Rage musicians. The band's self-titled debut, produced by Rick Rubin, was released in November 2002 and went multi-platinum. Out of Exile, the follow-up album, landed at number one on the Billboard charts in 2005, and was followed in 2006 by the platinum-selling Revelations. Despite their popularity, Cornell departed the band the next year, claiming "irreconcilable disagreements" as the reason for his departure.
Carry On, Cornell's first solo album, was released in 2007. Although the album was mostly autobiographical, it included a version of Michael Jackson's "Billie Jean" (which was subsequently made popular by American Idol contestant David Cook a year later) and a song from the James Bond film Casino Royale. One year later, two new songs, "Ground Zero" and "Watch Out," were released as digital downloads, with a renewed focus on electronics and studio trickery. Cornell had recorded the songs with producer Timbaland, with whom he collaborated on his third solo album. Scream was released in March 2009, featuring drum machines and R&B melodies, and was hailed by Timbaland as "the greatest work I've done in my career," but got mixed reviews from reviewers.
Soundgarden headlined that year's Lollapalooza festival and released the retrospectives Telephantasm and Live on I-5, which recorded the group's 1996 tour, as well as producing new songs, joining a slew of famous '90s alternative artists that reformed in the 2000s and 2010s. Cornell returned to his solo career the following spring with the solo acoustic Songbook tour, which resulted in two EPs and the Songbook CD, all of which were published in 2011. Cornell contributed a song to the Machine Gun Preacher soundtrack in September of that year. Soundgarden's first album since Down on the Upside, King Animal, was released in November 2012, and was accompanied by a tour. Cornell resurfaced as a solo artist in 2015, collaborating with producer Brendan O'Brien on Higher Truth, his first solo album since 2009's Scream.
In 2016, Cornell rejoined Soundgarden, and the band started working on a new album. Meanwhile, the band issued a deluxe edition of Ultramega OK in March 2017 and embarked on an American tour in April of same year. Cornell was discovered dead in his hotel room on May 17th, after the band's performance at Detroit's Fox Theater; he had committed himself at the age of 52. The next year, Chris Cornell, a legacy collection documenting Cornell's career, was published, including important songs from his Soundgarden and Audioslave periods, as well as highlights from his decades-spanning solo career and a previously unheard song. At the 61st Grammy Awards, one of the songs, "When Bad Does Good," won Best Rock Performance.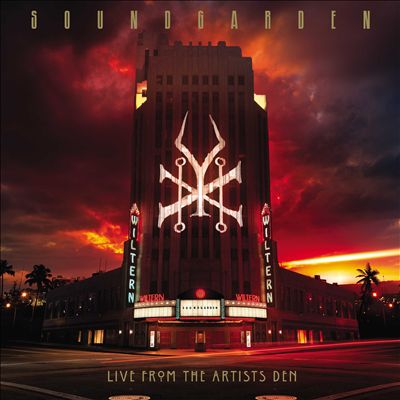 Cornell's posthumous efforts started to emerge in 2019, with the release of the Soundgarden album Live from the Artists Den that summer. Cornell finished a covers album called No One Sings Like You Anymore, Vol. 1 before to his death, and it was published online in 2020, with a physical edition following in early 2021.
Watch This Video-
Chris Cornell was born on June 20, 1964 in Seattle, Washington. He is an American musician and singer-songwriter who gained fame as the lead vocalist for the bands Soundgarden and Temple of the Dog. Cornell died by suicide on May 18, 2017 at age 52. Reference: was chris cornell in pearl jam.
Frequently Asked Questions
Does Chris Cornell have an autobiography?
A: Sadly, Chris Cornell died in 2017 and there is no biography to be found.
What is the story of Chris Cornell?
Why did Chris Cornell change his last name?
A: Chris Cornell changed his last name because he felt that it added a lot to the mystique of what was already an iconic and mysterious personality.
Related Tags
chris cornell death
how old was chris cornell when he died
chris cornell birthday
chris cornell family
chris cornell documentary