Christine Lavin Biography, Songs, & Albums |
Christine Lavin is a well-known and highly successful American radio personality and musician. She has been hosting in over 100 radio stations across the United States since 1978, including WBEZ in Chicago where she currently resides. Her career spans four decades of broadcasting for both NPR Radio and SiriusXM Satellite Radio, with many awards to her name such as Woman of the Year by Music Row Magazine following her success on SiriusXM's The Morning Show.,
Christine Lavin is an American actress, singer, and comedian. She was born on September 16th, 1957 in Boston, Massachusetts. Her most notable roles are as Sue Heck on the sitcom "The Middle" and as Karen Walker on the NBC sitcom "Will & Grace."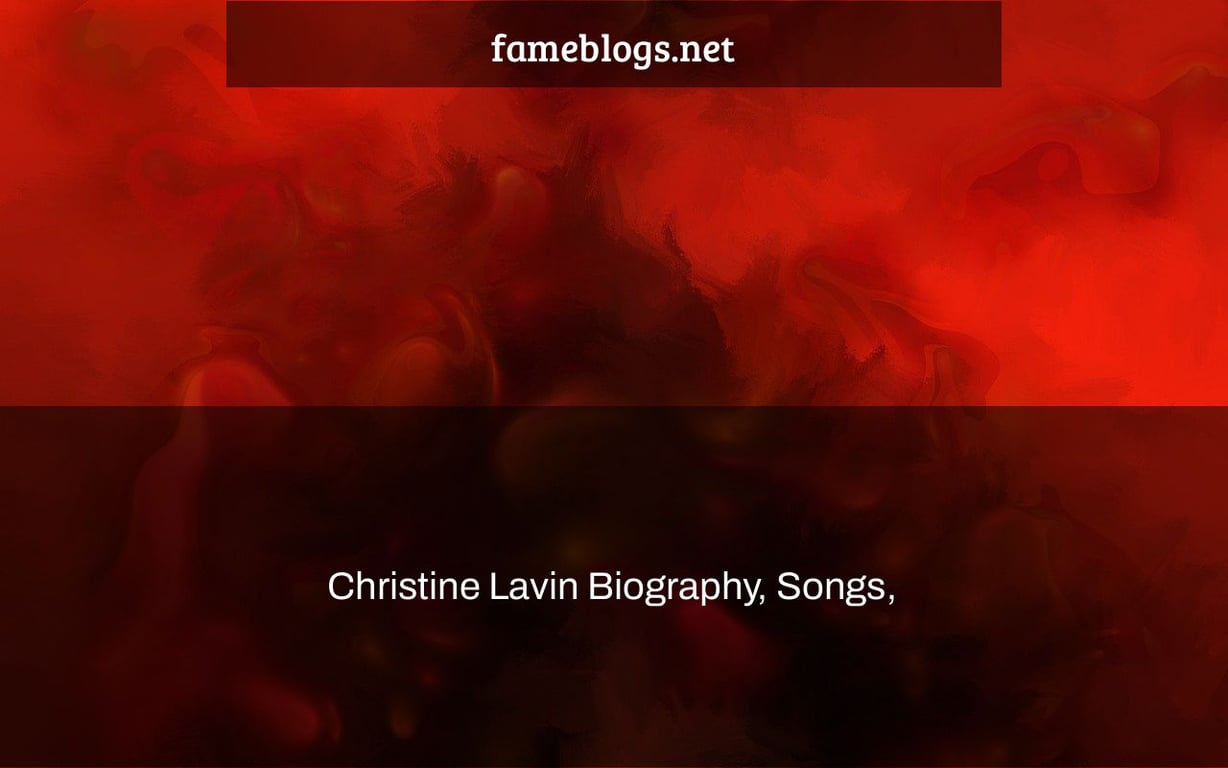 Christine Lavin emerged from the dense New York City songwriting scene of the 1980s with a distinct sound that set her apart from her contemporaries. For starters, her songs were mainly about modern romantic values (that scary, uncertain world of "relationships," "commitments," and "biological clocks"). Second, although her views on the topic might be emotional or even maudlin at times, they were more frequently funny. "If You Need Space, Go to Utah" was the opening tune on her second album, Husbands & Wives, released in 1983. (Her first album, Absolutely Live, was out of print until it was released on CD in 2000.) Future Fossils, Lavin's first full-length studio album, was self-released in 1984 and featured both serious and comedic songs, including "Damaged Goods" (how people start to feel after too many failed relationships) and "Don't Ever Call Your Sweetheart by His Name" (how difficult it is to remember people's names after too many failed relationships).
Beau Woes and Other Problems of Modern Life, Another Woman's Man (a 1987 reissue of Husbands and Wives), Good Thing He Can't Read My Mind (1988), Attainable Love (1990), Compass (1991), and Live at the Cactus Cafe: What Was I Thinking? were released on Rounder's Philo label in 1986. (1993). In 1995, she signed with Shanachie Records and released the albums Please Don't Make Me Too Happy and Shining My Flashlight on the Moon (1997). Then she founded her own album label, christinelavin.com, and self-published One Wild Night in Concert (1998) and Getting in Touch with My Inner Bitch (2000); Rounder released the Bellevue Years compilation that same year.
In 2002, Lavin went on to Redwing's Blind Pig label, releasing I Was in Love with a Difficult Man. A year later, she signed with Appleseed to release Runaway Christmas Tree, a festive album. In April 2004, the concert CD Sometimes Mother Really Does Know Best was released, just in time for Mother's Day. Lavin has made a point of supporting the work of her contemporaries, most notably on albums like When October Goes, and with 1991's Buy Me Bring Me Take Me: Don't Mess My Hair!!!, she founded the part-time ensemble Four Bitchin' Babes. In 2005, she released Folkzinger, her 17th solo album (and third for Appleseed Records), and in 2006, she collected and commissioned songs about food for the collection One Meat Ball, on which she performed the recipe for French toast bread pudding on a track of the same name.
In 2007, she released her own studio album, Happydance of the Xenophobe, followed by Cold Pizza for Breakfast in 2009. The next year, Lavin released Cold Pizza for Breakfast: A Mem-Wha?, a memoir, and subsequently worked with Betsy Franco Feeney on the ecologically themed children's book Hole in the Bottom of the Sea. Christine Lavin & Friends: Live at McCabe's, a collaborative live album, was released in 2015, followed by the studio album Spaghettification two years later.
Watch This Video-
Related Tags
christine lavin net worth
christine lavin tour