Zetwerk's B2B marketplace for manufacturing parts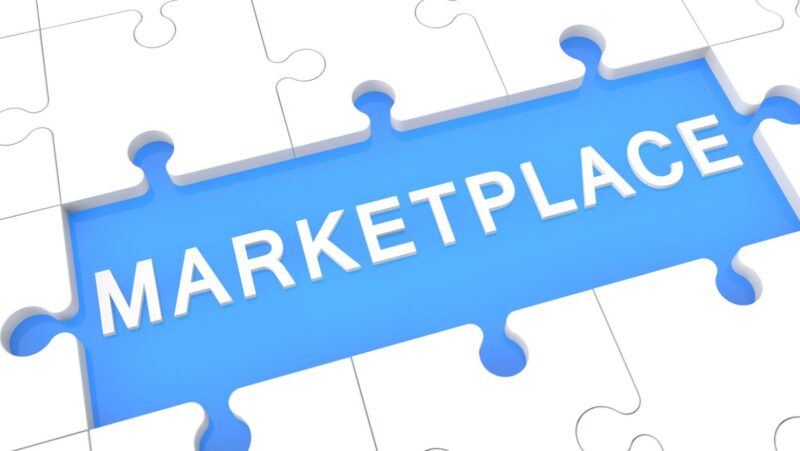 Zetwerk, an India-based B2B marketplace, has raised $120 million in Series C. The funding round was led by Softbank's Vision Fund 2 and saw participation from new investors Falcon Edge Capital and Kora Management and existing investors Sequoia India, Lightspeed India and Accel.
Zetwerk aims to simplify the manufacturing process by providing easy access to custom parts and components. This new round of funding will help the company scale its platform digitally and make it easier for thousands of manufacturing companies to access the parts they need quickly and conveniently.
Overview of Zetwerk
Zetwerk is a leading B2B online platform that makes it easy and efficient for companies to find and purchase custom-made parts. The platform connects businesses with fully integrated quoting, design, production, delivery, and after-sales services – enabling them to procure the parts they need quickly and reliably.
By leveraging Zetwerk's cloud-based marketplace of manufacturing experts, businesses can source premium components at competitive prices. The platform's ease of use and convenience also mean that companies don't have to waste time with manual quotes and ordering processes.
With Zetwerk's services, buyers can easily identify exactly what they need from the customised part categories available on the site such as fasteners, turned parts, stamped parts, machined components, castings or forgings depending on their individual needs. In addition, the powerful search engine ensures buyers can quickly locate relevant suppliers based on material type and complex specifications so they no longer have to search for hours for hard-to-find items or hunt for quality products in low quantities.
The platform also provides an intuitive interface for buyers to place an order from any manufacturer within their trusted network, ensuring quality assurance over time. This allows companies to foresee potential risks & stay ahead of problems by reducing administrative costs associated with the procurement process. Additionally Zetwerk offers additional services like post-delivery support & repair management at no extra cost thus simplifying supply chain operations while allowing tailored service offerings for each networked supplier.
Overall Zetwerk strives to provide a robust digital environment with fully digitised standards of trustability & transparency in order management processes thereby increasing customer satisfaction & long term value creation.
Overview of the B2B marketplace
The manufacturing industry's digital transformation has brought about the emergence of a secure and reliable platform for manufacturers and procurers to communicate and collaborate efficiently. Zetwerk's B2B marketplace for industrial parts is one such platform that offers users a portal to source, purchase, receive, and track orders of quality certified parts with complete transparency.
The B2B Marketplace has been designed to benefit buyers and sellers of manufacturing parts by keeping the entire process open and secure. It offers features that simplify the buying and selling while ensuring high security standards across operations. This involves features like easy product search with thousands of references, efficient buyer-seller communication, secure invoicing & payments, tracking & order management, strict quality control inspections conducted on all products listed on our platform by accredited third-party agencies and authentication processes meant for credible players in the industry only.
Zetwerk's B2B Marketplace offers a comprehensive suite of services through which buyers can search for industrial components, negotiate prices with suppliers, place orders in bulk quantities across diverse categories from raw materials to fabricated components. It also focuses on solving core issues faced by manufacturing firms by optimising interactions between them through our comprehensive managed services package that helps enhance business networking efficiency and reduce cost & time associated with sourcing decisions.
In short, Zetwerk's B2B Marketplace provides an effective solution that streamlines all key procurement workflows while providing complete transparency into the entire cycle from ordering till delivery of finished goods – allowing buyers & suppliers alike to gain accelerated access to quality products at competitive prices without any hassle or hidden cost buffers along the way!
How Zetwerk's B2B Marketplace Works
India's Zetwerk has recently raised $120 million to scale its B2B marketplace for manufacturing parts. This platform provides an end-to-end solution for manufacturing small and large-scale parts. From sourcing materials, to production and delivery, Zetwerk streamlines the entire process.
In this article, we'll be discussing how their B2B marketplace works.
Introduction to the platform
Zetwerk's B2B marketplace is an online marketplace specifically geared towards buyers and suppliers in the manufacturing parts industry. It provides an efficient platform for buyers and suppliers to conveniently find each other, discover new products, conduct business, and build lasting relationships.
The platform facilitates the supply chain process from providing raw materials to assembling parts on one centralised hub. It brings together a global community of manufacturers, engineers, designers, and industrial experts to fulfil current and future demand at scale.
The platform consists of three distinct dashboards: the Buyer Dashboard, Supplier Dashboard, and Account Setup & Management Page. The Buyer Dashboard provides buyers access to a powerful search engine that connects them with the right part manufacturers across the globe. The Supplier Dashboard makes it easy for them to source parts quickly while adhering to regulatory standards. Finally,the Account Setup & Management Page helps both buyers and suppliers manage their accounts in one convenient location.
Zetwerk's secure and reliable e-commerce platform provides a streamlined process for conducting secure transactions with full visibility into production status along every step in the supply chain process – from initial submittal of RFQs (Request For Quote) through invoice generation. As a result, the Zetwerk B2B Marketplace is guaranteed to significantly reduce costs associated with sourcing manufacturing parts while speeding up the entire order-to-ship cycle time on all orders placed via its online platform leveraging machine intelligence.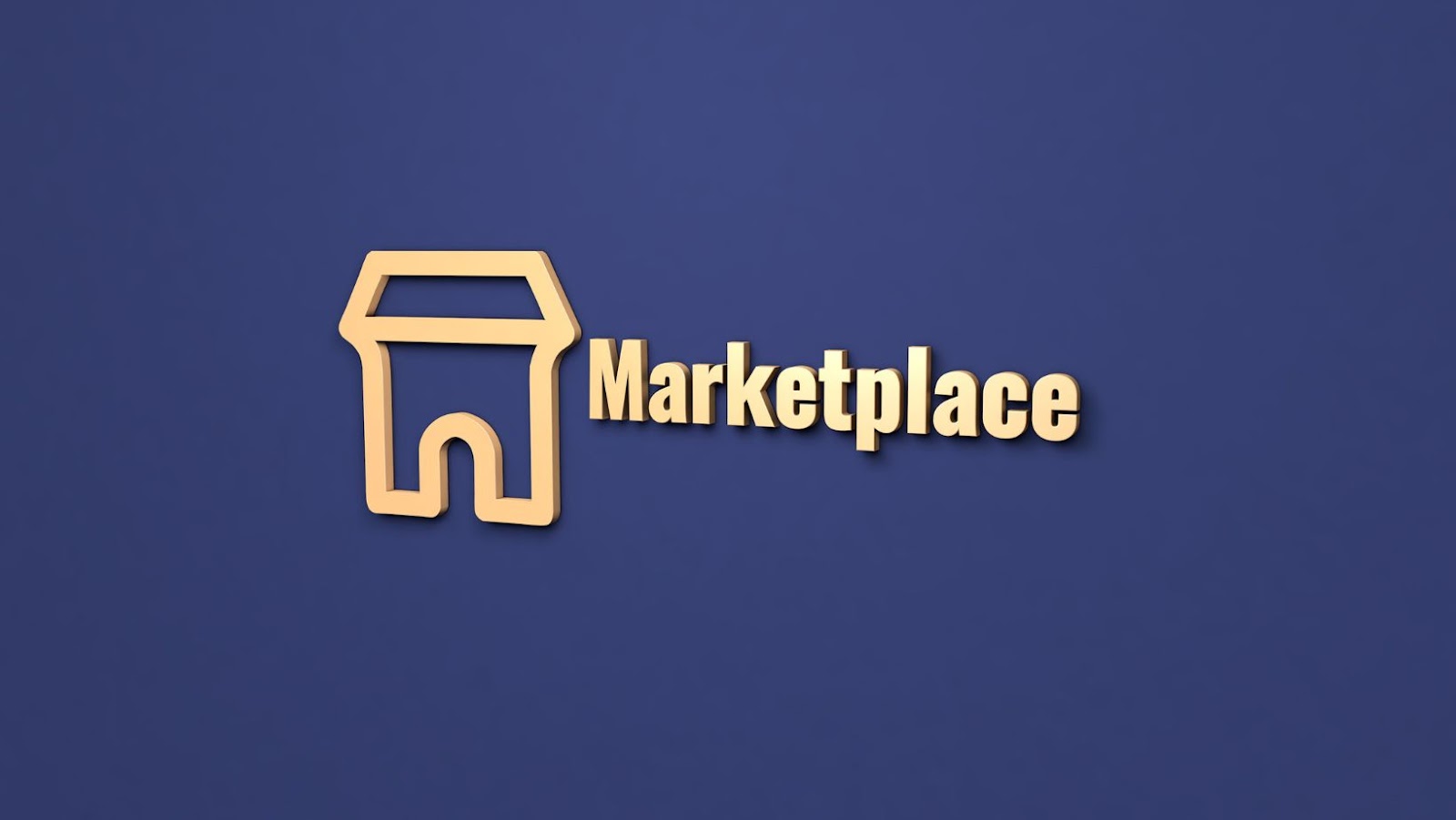 Features of the platform
Zetwerk's B2B marketplace is designed to make buying and selling manufacturing parts and services as easy, intuitive, and efficient as possible. The platform has several features that enable buyers and sellers to transact smoothly.
For buyers, the platform offers an array of options including a wide selection of parts from leading manufacturers, instant quotes on quantities, detailed information about the vendors, the ability to track their orders globally, simplified payment options in multiple currencies and language flexibility from English to Hindi.
The platform provides sellers an online presence to market their products on an easily accessible global marketplace. It also offers complete transparency for vendors to compare prices on their offerings so they can acquire new customers. Additionally, it provides automated supply chain tracking that makes order fulfilment easier and faster with zero paperwork.
Benefits of the platform
Zetwerk is a marketplace that facilitates faster and cost-effective procurement of manufacturing parts. The platform ensures manufacturers get the best quality and technology at competitive pricing, resulting in improved margins and accelerated time to market.
The platform brings together OEMs, contract manufacturers, suppliers, and other stakeholders in the supply chain on a single online platform. It offers many benefits such as:
Unrestricted access to components and parts from multiple suppliers within a single unified platform
Improved customer experience with an order management system that provides real-time tracking of purchase orders and deliveries
Streamlined purchase process with automated timelines for buyers to procure necessary items quickly
Reduced inventory costs through dynamic pricing negotiation among buyers and suppliers
Transparent pricing enabled by cost benchmarking across suppliers from different locations worldwide
Access to qualified vendors offering approved quality standards for both industrial raw materials as well as finished products
Leveraging advanced analytics from historical transactions to incentivize negotiations between buyers and suppliers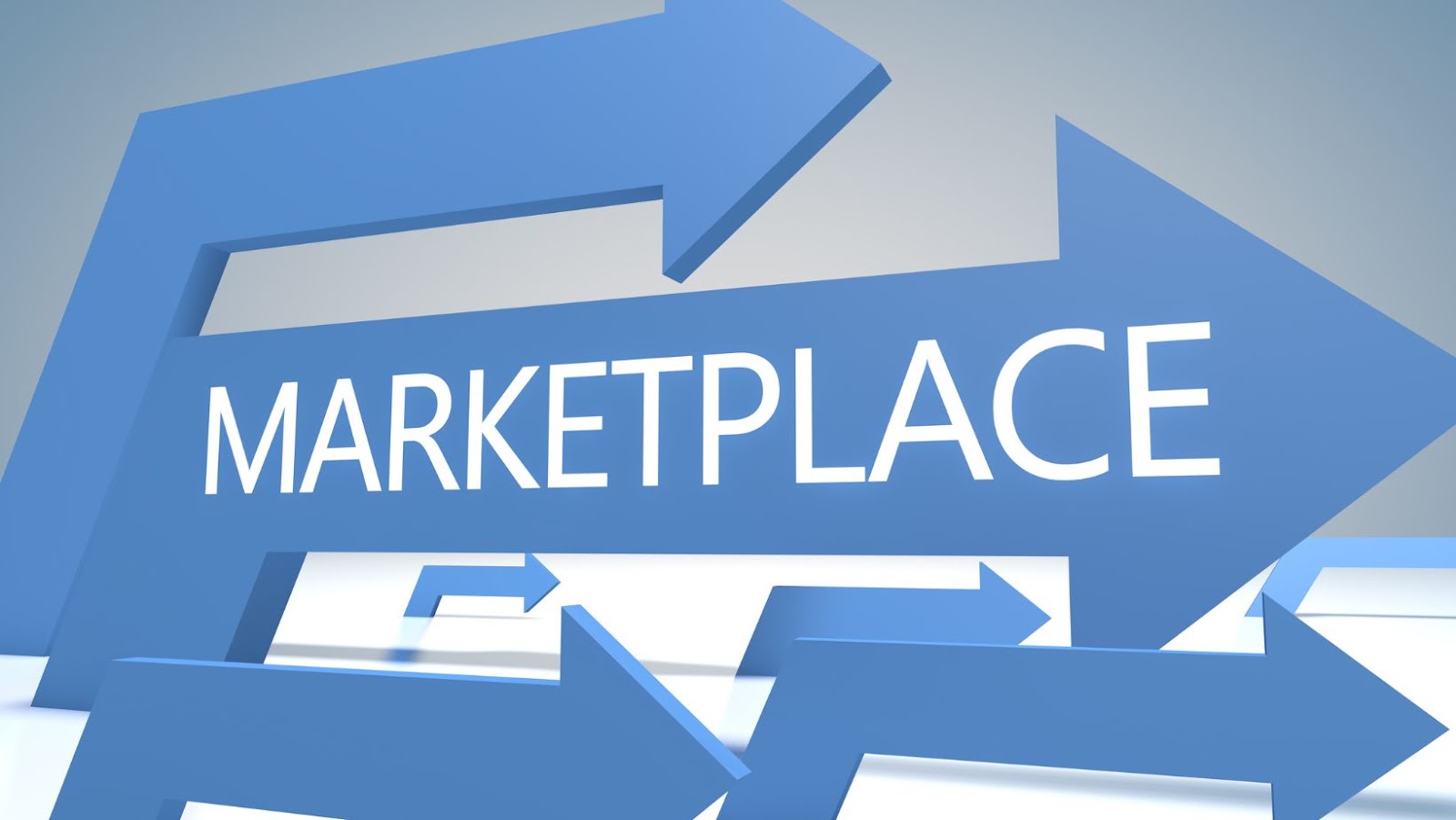 India's Zetwerk raises $120 million to scale its B2B marketplace for manufacturing parts
India's B2B marketplace for manufacturing parts, Zetwerk recently raised $120 million in a Series D round led by Tiger Global Management. This was the largest venture round by an Indian startup in 2021. It was also the second-largest series D round for a B2B marketplace in Asia.
This significant funding marks an important milestone for Zetwerk and its mission of becoming the go-to platform for businesses to source manufacturing parts easily.
Overview of the funding
Zetwerk, a Bangalore-based B2B marketplace for manufacturing parts, recently raised US$115 million in their Series D funding round. This infusion of capital, led by earlier investors Accel and Kae Capital, has placed the startup's valuation at US$490 million. As part of this deal, Accel India's Sheetal Bahl and existing investor Matrix Partners India Chairman Avnish Bajaj are among the new board members at Zetwerk.
Zetwerk will use the funds to propel its expansion plans by expanding into new areas and reinforcing its position in existing markets. The startup plans to expand into international markets such as Europe and North America over the next 12 months, a move made possible with this additional capital flow. So far, it operates in the Asia Pacific region besides the United States and Canada.
Apart from strengthening operations across geographies, Zetwerk also plans to use these funds towards enhancing technological capabilities, deeptech product development and increasing sales presence across all markets. Furthermore, the company claims that it provides global industrial customers access to manufacturing supply networks closest to them thereby enabling faster deliveries at competitive prices compared to alternative conventional channels.
Use of the funds
Zetwerk recently closed a big funding round and plans to use the funds to further expand its B2B marketplace for industrial manufacturing parts. In addition, the company will spend money on developing and delivering more complex, tailored offerings, expanding its engineering services platform, and engaging in geographic expansion initiatives.
Funds will be used for several key projects including:
Enhancement of the Zetwerk platform's technology stack, such as improving software algorithms for faster response times
Expansion of the product portfolio with advanced products like CNC machined parts
Improving user experience through improved product search capabilities, mobile applications and personalization
Growing its presence in international markets by allowing customers access to manufacturers from all over the world
Diversifying its engineering services through increased partnerships with industrial leaders in component design, manufacturability review and supplier quality management
Investing in sales and marketing teams globally to ensure customer service is topnotch.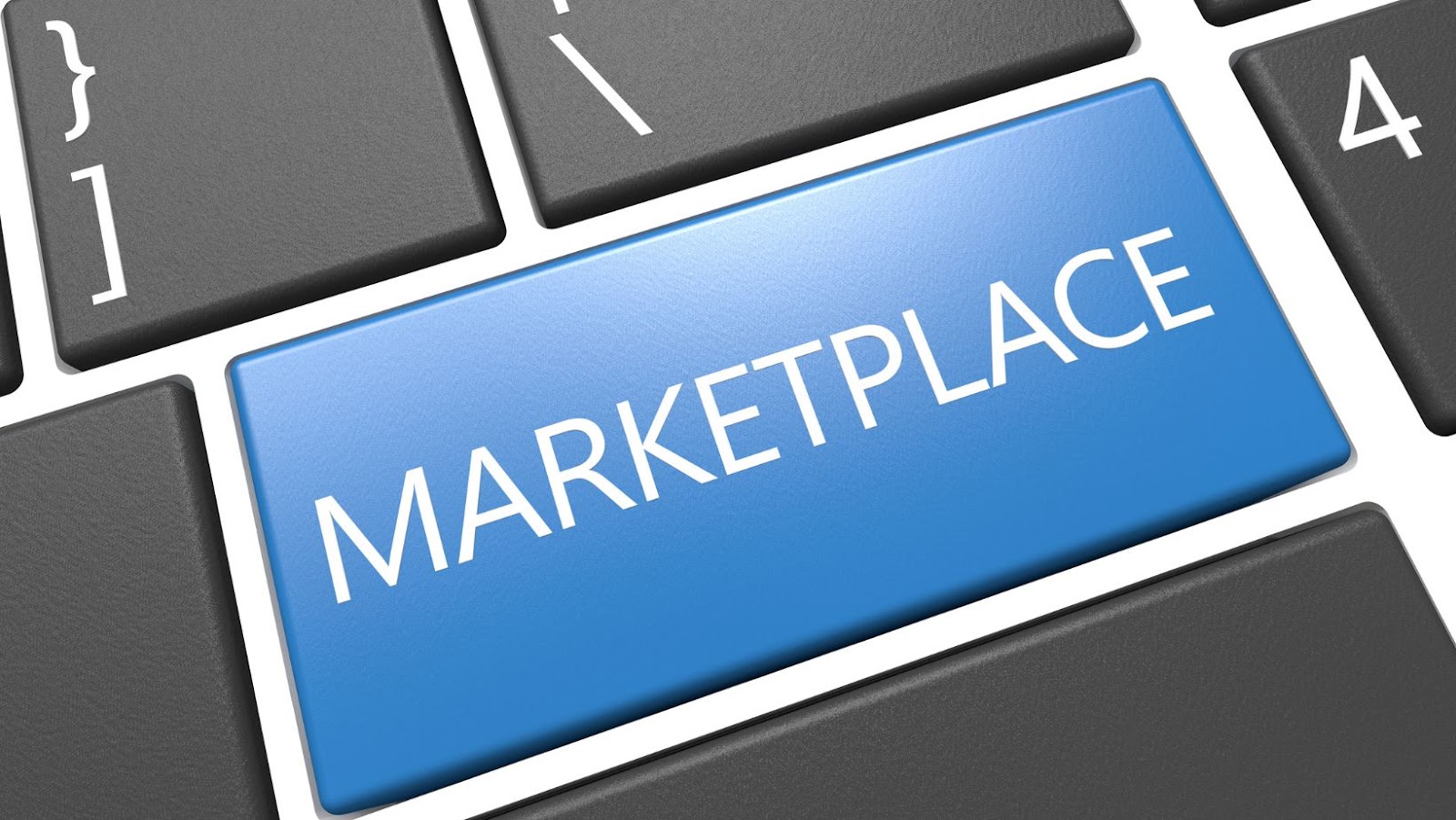 Impact of Zetwerk's B2B Marketplace
The recent news of India's Zetwerk raising $120 million to scale its B2B marketplace for manufacturing parts has made headlines worldwide. This marketplace is already transforming the manufacturing landscape in India and is poised to have an even bigger impact on the global manufacturing market.
In this article, we will explore the impact of Zetwerk's B2B marketplace and how it can shape the future of global manufacturing.
Impact on businesses
Zetwerk's B2B marketplace for manufacturing parts gives businesses access to an efficient supply chain solution. Businesses can easily source the components they need locally through this platform while streamlining procurement processes. This will increase their profitability and save them time, as they no longer need to track down multiple suppliers. Additionally, this marketplace assists in reducing overheads since it eliminates the need for lengthy negotiations and numerous rounds of quotations.
The platform provides convenient access to advanced capabilities such as real-time stock availability, granular control over pricing and the ability to review previous purchases. This helps businesses make informed decisions quickly while ensuring they get competitive prices on the products they order. Additionally, Zetwerk helps manufacturers lower their production costs by removing the burden of keeping inventory in-house through its integrated shipping solution connecting with trusted third party logistics partners for a speedy delivery process.
Overall, Zetwerk's B2B marketplace for manufacturing parts can bring significant benefits to businesses that use it – from increased efficiency to decreased costs and improved customer service. It enables companies to optimise their supply chain management capabilities, reducing costs while continuing to provide top-notch service.
Impact on the manufacturing industry
The introduction of Zetwerk's B2B marketplace has significantly impacted the manufacturing industry. By using this online platform, businesses now have access to vast parts and services that are not traditionally available. This increased access to supplies helps reduce costs while providing companies with greater flexibility in product development and design. As such, manufacturers can more easily keep pace with changing customer demand and offer unique products quickly.
The platform also allows for easy comparison shopping among manufacturers for similar parts in terms of price and quality, often a key factor when making purchasing decisions. Additionally, the increased efficiency provided by this technology helps support production teams in their operations and streamline their process from order to delivery. This can help reduce lead time, increase productivity, and allow for greater growth potential for firms looking to expand their capabilities.
Furthermore, the marketplace offers streamlined financing options that can help reduce cash flow constraints previously faced by many small businesses operating in the sector by providing access to capital directly from lenders on the platform. These benefits have allowed Zetwerk's B2B marketplace to become a viable option for many companies looking to stay competitive while providing an affordable way to acquire quality parts or services when needed.
tags = bangalore-based startup, three-year-old startup runs a business-to-business marketplace for manufacturing items that connects OEMs, bangalorebased zetwerk 120m greenoaks capital lightspeedsinghtechcrunch, zetwerk b2b series greenoaks capital lightspeedsinghtechcrunch, bangalorebased zetwerk 120m series greenoaks lightspeedsinghtechcrunch, bangalorebased zetwerk series greenoaks capital lightspeedsinghtechcrunch, bangalorebased zetwerk b2b 120m lightspeedsinghtechcrunch