Why the Pentagon chose Microsoft over Amazon
The United States Department of Defense recently concluded a bidding process for the Department of Defense's Joint Enterprise Defense Infrastructure (JEDI) cloud computing project, awarding the highly-sought-after contract to Microsoft Corporation. This decision is hugely important, marking a major push by the U.S. military into the cloud and a major victory for Microsoft, who now gains an advantage over its bitter competitor Amazon Web Services (AWS).
In this article, we're taking a closer look at why the Pentagon chose Microsoft over Amazon for this high-stakes cloud contract, examining their respective capabilities and experiences to determine why one was selected over the other. In addition, both companies offer their clients different solutions, from government regulations to technical specifications and software skill sets. Finally, we'll discuss both companies' abilities to meet JEDI requirements and determine why Microsoft ultimately rose above Amazon in Washington's eyes – with potential repercussions in private sector cloud markets.
Background
The Joint Enterprise Defense Infrastructure (JEDI) cloud-computing contract is a Pentagon initiative to move the U.S. military's computing systems to the cloud. The contract, valued at up to $10B, was the subject of a fierce bidding war between Amazon and Microsoft. Ultimately, Microsoft won the contract.
In this article, we'll discuss the background of the JEDI cloud-computing contract and the reasons why Microsoft emerged victorious:
What is the JEDI Contract?
The Joint Enterprise Defense Infrastructure (JEDI) contract is a lucrative project set forth by the United States Department of Defense (DoD) to build its cloud computing platform. The goal was to create a unified infrastructure across the entire DoD so its applications and data can be used on any device, place, and at any time. This will allow the military to simplify its operations and increase efficiency.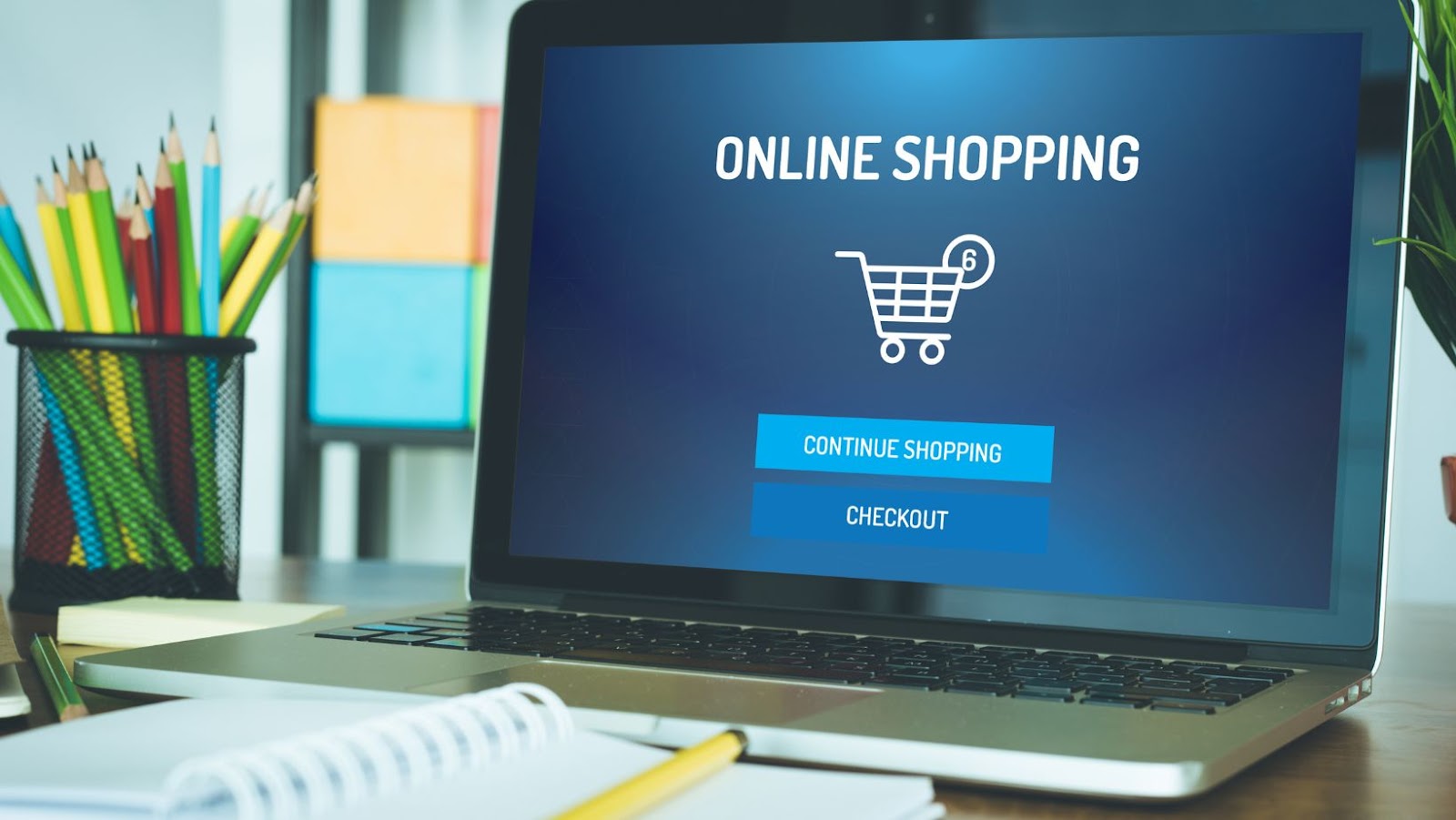 The DoD narrowed the contract to two major tech companies: Microsoft and Amazon. Both companies had proposed solutions that met all of the Pentagon's requirements. Still, after months of rigorous testing, Microsoft ultimately won out due to their comprehensive end-to-end solution and deep family of products across different technologies like artificial intelligence and machine learning. The $10 billion awarded to Microsoft will help them build out their public Azure cloud platform over several years while Amazon continues its court battle over an alleged bias towards Microsoft throughout the process.
What is Cloud Computing?
Cloud computing is an umbrella term that refers to delivering computing resources and services over the internet. It is a type of internet-based computing that provides shared computer processing resources and data to computers and other devices on demand.
In cloud computing, users have access to resources such as software, storage, intelligence and application services on an as-needed basis.
One common example of cloud computing is when a consumer uses email services from an online provider at no cost or only a minimal fee. In this case, the consumer does not need to install any software onto his/her computer or own any local hardware as all the necessary programs are provided via the cloud provider. In addition, through cloud computing, applications such as word processing, webmail and other specialised programs can be serviced similarly; these applications are hosted remotely by a secure server or servers.
Aside from consumer applications, businesses can also benefit from cloud computing technologies by using it to host mission-critical solutions in secure data centres with access available on any device with an internet connection. This offers organisations increased scalability while reducing hardware acquisition, maintenance and updates costs. Additionally, instead of maintaining physical data centres or servers locally, organisations can also seek external hosting solutions that provide varying levels of service virtualization across multiple geographic locations depending on their specific needs.
Factors Behind the Pentagon's Decision
After a lengthy bidding process, the Pentagon has chosen Microsoft as the successful vendor for its Joint Enterprise Defense Infrastructure (JEDI) cloud-computing contract. Microsoft beat out Amazon, the initial favourite, for the lucrative ten-year project.
This article will explore the factors that led the Pentagon to select Microsoft for the contract.
Microsoft's Experience in Cloud Computing
Microsoft has 35 years of experience delivering cloud platforms, such as Azure and Office 365. Notably, Microsoft has been providing cloud services since 2006. As a result, it can easily meet the Pentagon's scalability, mission-critical expertise and financial stability requirements while offering the highest levels of security. Microsoft also has a proven track record of working with governments worldwide to ensure secure cloud-based deployments which is important for the Pentagon given its sensitive operations.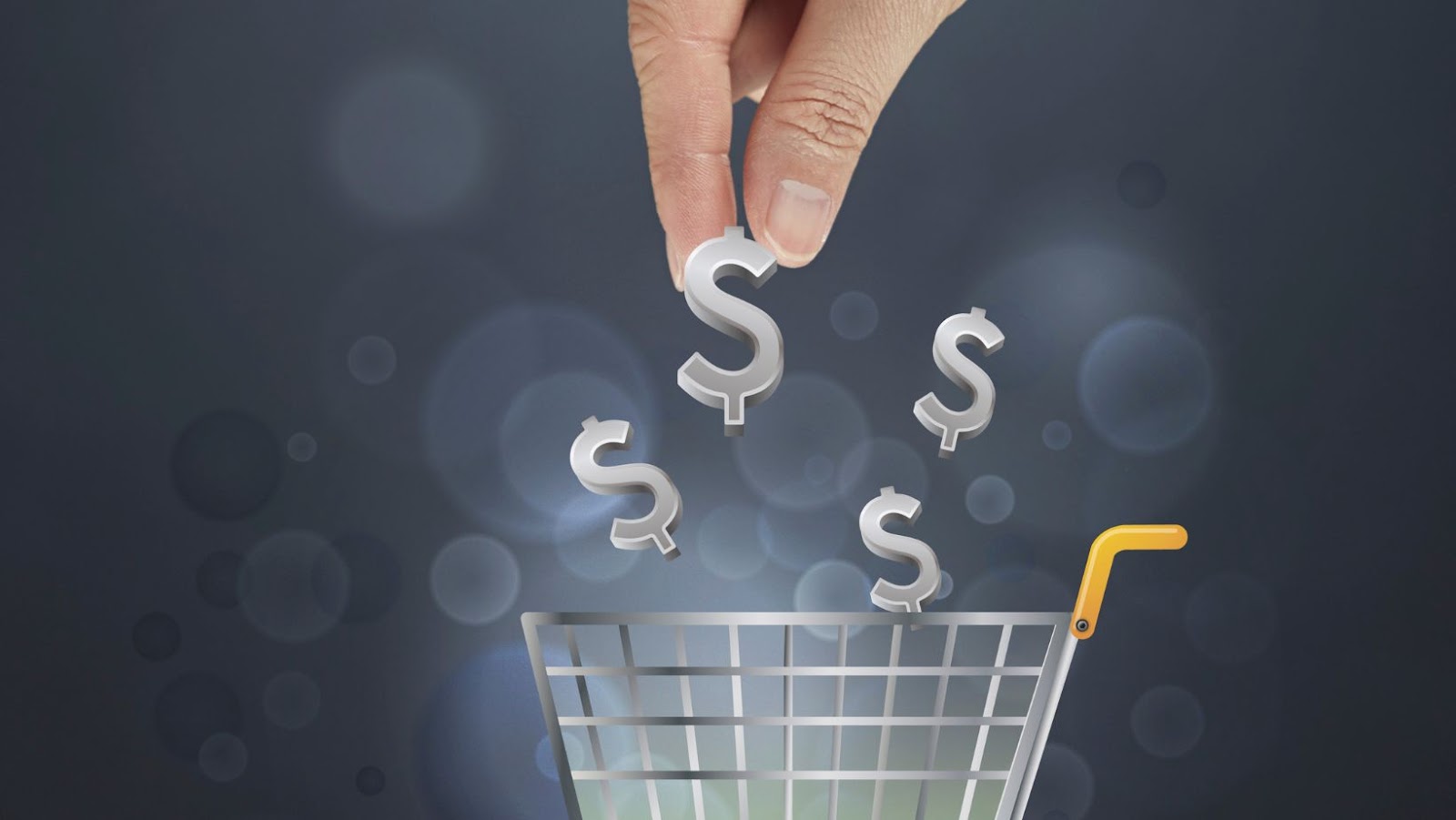 Moreover, Microsoft's extensive experience in cloud computing means that it can provide continuity for a wide range of applications and complex regulatory compliance such as HIPAA. To supplement its existing capabilities, Microsoft also recently acquired GitHub and added Containerized Kubernetes – two major technologies significantly improving software development life cycles. This means that organisations will have access to the latest technologies at a fraction of what it would cost otherwise if they went with another provider. Finally, Microsoft's lengthy history with government clients gives them an edge over Amazon when considering the Pentagon's long-term support needs.
Amazon's Lack of Security Clearance
In October 2019, the Pentagon announced a long-awaited $10 billion cloud computing contract with Microsoft – a shocking development to many observers who had expected Amazon to seize the day. Instead, after months of speculation, an internal review showed that one of the key factors behind the decision was Amazon's lack of having "current and accurate security clearance."
To win the Department of Defense's Joint Enterprise Defense Infrastructure (JEDI) contract, an organisation must have up-to-date security control documentation for its systems and infrastructure. Unfortunately, Amazon did not have these controls in place, which made it unable to meet the DoD's demands for a secure network and data storage solution.
In addition to this security issue, Amazon had also been criticised by President Donald Trump over allegations that he might interfere in the bidding process on behalf of rival bidder Microsoft due to his negative opinion of Jeff Bezos – Amazon's CEO. This added further uncertainty to Amazon's chances of winning the contract.
Despite these issues, experts have noted that Amazon could still adjust its procedures and policies to address these issues and position itself more favourably when competing for similar contracts.
Microsoft's Price Advantage
Microsoft's lower costs played a major factor in its selection by the Pentagon as the winner of its JEDI contract. Microsoft submitted a bid $10 billion lower than Amazon's, which likely pushed the company ahead of its rival in terms of overall value for money.
In addition to the lower bid, Microsoft cited that its Azure cloud computing platform had an extensive list of existing federal government customers and cited an independent study stating that Azure provided 50% more cost savings over two years than Amazon Web Services (AWS).
Furthermore, Microsoft claimed Azure could be deployed four times faster than AWS, with fewer latency issues and more scalability. The company argued that this would make adopting technologies such as artificial intelligence (AI) much easier for defence agencies and substantially reduce their time-to-market on new projects.
With cost savings being a critical factor for government agencies, Microsoft's ability to provide an overall higher value for money is likely what pushed it into the lead in this competitive bidding process.
Pentagon Picks Microsoft for JEDI Cloud-Computing Contract Over Amazon
The Pentagon's decision to choose Microsoft over Amazon for the JEDI Cloud-Computing contract has wide-reaching implications regarding the future of cloud computing, the power of large tech companies, and the potential government use of cloud services.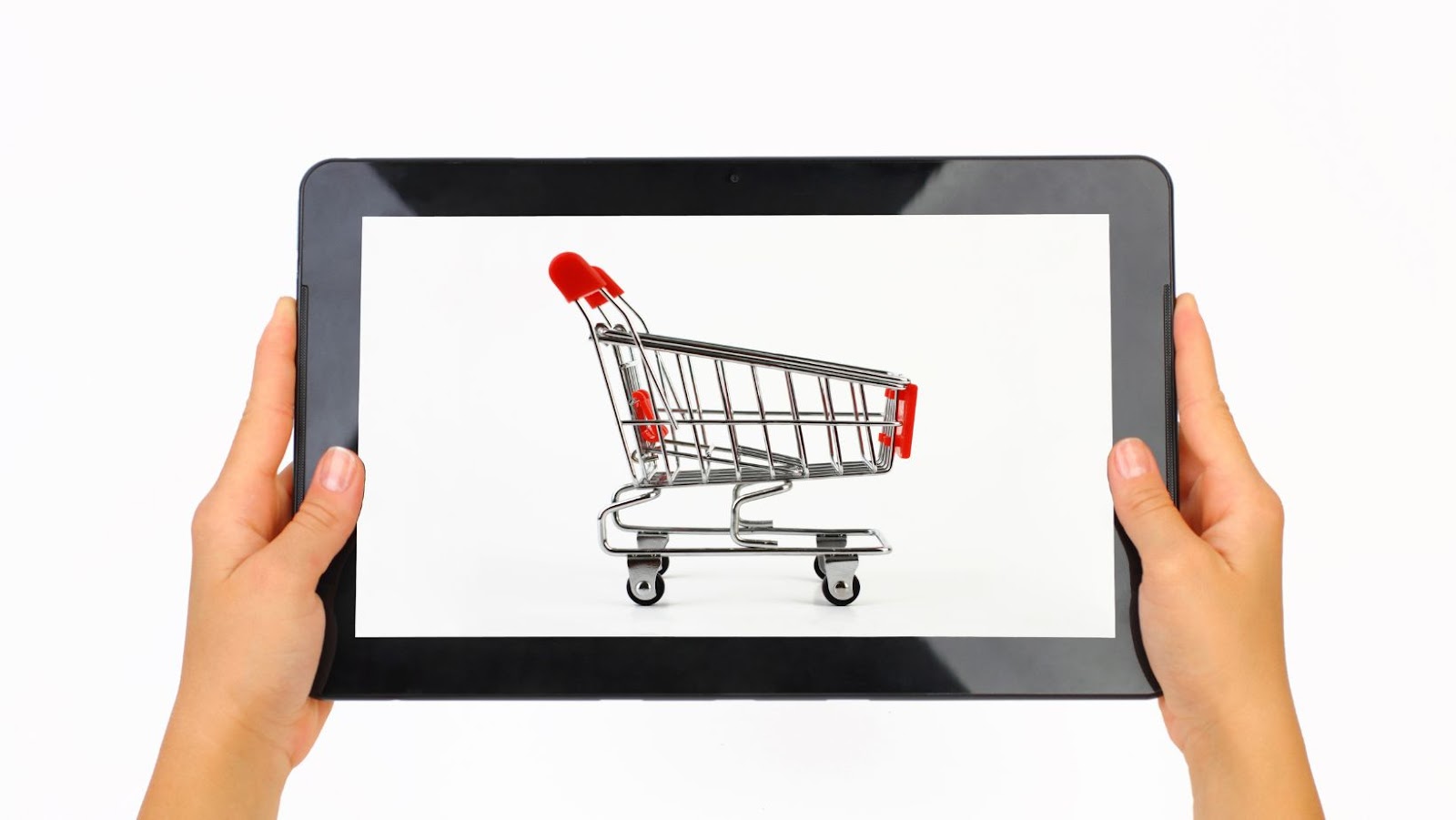 It is a decision that could have a long-term impact on the tech industry and the U.S. government. In this article, we will take a look at the potential implications of the Pentagon's decision:
The future of cloud computing
The power of large tech companies
The potential government use of cloud services
Impact on Microsoft
The decision by the Pentagon to award Microsoft a $10 billion cloud contract in October 2019 has propelled the software giant to the forefront of government and military data management technology. The selection of Microsoft's Azure Government cloud platform over Amazon Web Services (AWS) is significant for multiple reasons.
The contract will provide an estimated 10-year revenue stream of around $100 billion, cementing Microsoft's global leadership position as a cloud service provider, and running counter to Amazon's efforts to break into the defence industry.
The award also highlights the growing importance of cloud services among government agencies, who rely on such infrastructure to store and access data, improve the scalability of government technologies and provide greater access to applications tailored for specific requirements.
Regarding lasting impact, Microsoft can use its new status as a US defence contractor as a powerful marketing tool with governments worldwide. The contract reinforces Microsoft's expertise in delivering secure clouds within strict regulation frameworks, enabling regulatory compliance for customers across multiple industries including defence and public sector organisations.
Impact on Amazon
The Pentagon's decision to award its $10 billion cloud computing contract to Microsoft over Amazon significantly impacted the technology giant. Amazon was seen by many as being the clear frontrunner for the bid, having been an early developer of public cloud services and as a prominent government IT supplier.
The decision to favour Microsoft has caused Amazon's stocks to plunge, and the company is now facing an uncertain future in government contracting. As a result, Amazon has lost billions of dollars in potential income and the debacle may have damaged its reputation as a leader in this sector. Furthermore, hundreds of employees expected to benefit from the contract have since been laid off.
The Pentagon's choice also raises questions about how decisions are made regarding government contracts. For example, high-level ties between government officials and Microsoft account executives could have played a major role in this case. In addition, analysts point out that Microsoft may have undercut Amazon's bid due to their desktop dominance and lower marginal costs associated with their Azure platform.
Ultimately, the fallout from the Pentagon's decision will take some time for both companies – and US taxpayers – to endure. While this incident does not appear to indicate wider issues with federal procurement practices, it certainly raises concerns about governmental transparency going forward.
tags = hotly contested and controversial contract to build a large cloud-computing system, major setback to rival amazon, biden trumpera march commerce chinamckinnon streetjournal, sources trumpera march commerce chinamckinnon streetjournal, sources biden trumpera commerce chinamckinnon streetjournal, sources trumpera commerce dept. chinamckinnon streetjournal, trumpera commerce dept. chinamckinnon wall streetjournal, us app markets act iapmckinnon streetjournal, us open act iapmckinnon wall streetjournal, sources trumpera commerce chinamckinnon wall streetjournal, sources march commerce chinamckinnon wall streetjournal, sources biden commerce dept. chinamckinnon streetjournal, open app markets act iapmckinnon streetjournal, trumpera march dept. chinamckinnon wall streetjournal