What Zetwerk does and how it's grown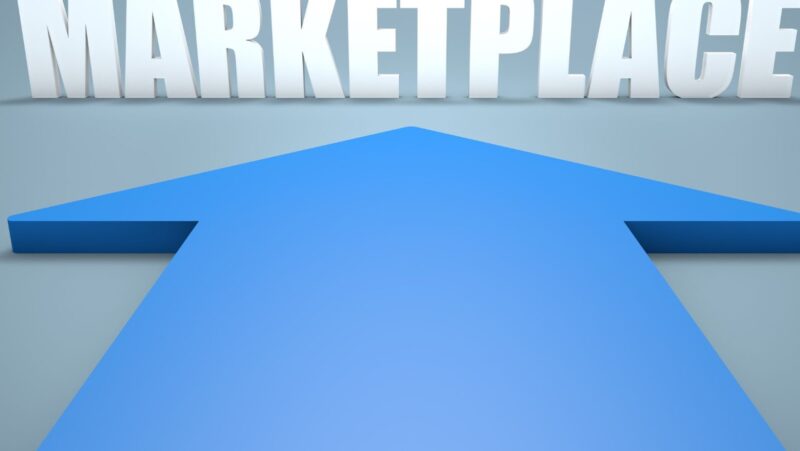 India's manufacturing-focused tech platform, Zetwerk, announced that it has raised $160 million in a Series D round of funding, valuing the company at $1.33 billion. This funding has helped Zetwerk become one of India's most valuable manufacturing startups.
The company has been able to scale its operations across different industrial verticals in India with its tech-driven presence. Let's explore the company and its contribution to the Indian manufacturing sector.
What is Zetwerk?
Zetwerk is an India-based business-to-business (B2B) marketplace that connects industrial buyers and suppliers. It simplifies purchasing by gathering real-time quotes from verified sellers and offering an end-to-end digital procurement experience. Powered by blockchain, it ensures compliance, safety and security for transactions by minimising paperwork and facilitating direct payments.
Since its inception in 2017, Zetwerk has serviced customers across numerous industries including automotive, aerospace, heavy engineering, electronics & electricals. Its ultra-fast onboarding process has enabled more than 5,000 suppliers — small to large manufacturing units– to join the network with just a few clicks.
Notably, Zetwerk was awarded as one of the top 10 startups globally at the World Economic Forum's Global Technology Pioneers 2020 program which focuses on their progress in innovation over the past two years. It is backed by leading venture capital firms such as Accel Partners, Lightspeed Ventures and Cornerstone Ventures and continues expanding its operations across borders.
Recent Funding
In the last year, Zetwerk has achieved remarkable growth. On August 4th, 2020, the company announced that it had closed an USD 50 million Series B round of funding, bringing the total equity raised to USD 65 million. Led by Lightspeed Ventures India and Greenoaks Capital Management, this fund will help Zetwerk accelerate product development and further grow its network of industrial manufacturing partners across several industries.
In addition, this funding will strengthen Zetwerk's partnerships with leading players in ('Industry X') field — from automotive parts makers to aerospace companies — significantly increasing the scope of its operations and mission worldwide. Additionally, the team will focus on continuing to build out the tools that make it so successful in connecting manufacturers with businesses looking for large-scale production capacity.
This latest round follows another successful raise at the beginning of 2020 when Balderton Capital and Accel closed a USD 15 million Series A round in February. This began a period of significant expansion for Zetwerk in both its customer reach and product scope. Since then they have quickly become one of India's premier B2B platform service providers with clients across India, Southeast Asia, and Europe. With this new capital infusion they hope to double down on their success securing more strategic partnerships and scaling up their operations even further than before.
India's Zetwerk valued at $1.33 billion in new funding
Zetwerk is a manufacturing and supply chain platform that operates in India and provides on-demand manufacturing services. The company was recently valued at $1.33 billion in a new funding round, making it one of India's most successful startups.
In this article, we'll explore Zetwerk's business model and how it has driven its rapid growth.

B2B Marketplace for Manufacturing Services
Zetwerk is a business-to-business (B2B) marketplace for manufacturing services. It connects buyers and manufacturers, making finding the right manufacturing partner for projects of any size easier. Utilising its platform, buyers can quickly research vetted manufacturers and submit orders conveniently, while manufacturers can efficiently find orders that fit their offerings and processing capabilities. By taking the hassle out of searching for the right manufacturer, Zetwerk reduces time-to-market for buyers and enables faster access to a larger customer base for manufacturers.
Zetwerk's B2B marketplace serves buyers and sellers across all stages of production – from raw materials to finished goods. Buyers can search through hundreds of verified manufacturers in various categories, including machinery parts & components, pre-assembled parts, electrical & electronics components, copper & brass wires, steel & aluminium products, and plastic products. Manufacturers must undergo a verification process before they are given access to the Zetwerk platform so that buyer trust is not compromised when interacting with them. By providing such assurance to its customers with an efficient trade platform and comprehensive post-production services like quality control surveys and customs clearance processes, Zetwerk helps boost buyer engagement on its platform which has helped grow its revenue significantly since inception in 2018.
By maintaining an open line of communication between buyers and sellers during each production phase throughout the time frame – from design engineering until delivery – Zetwerk creates a reliable workflow process that ensures quality outcomes on every order placed through its platform. Additionally, it provides intuitive analytics tools that allow users to track their orders in real time across various parameters like cost breakups by vendors over chosen time durations or maintaining relevant purchase reports over past orders placed on behalf of different teams within an organisation – allowing them gain visibility into trends or patterns in buying decisions made across departments or divisions at scale over periods helping them make more informed decisions when sourcing suppliers going forward.
By leveraging technology effectively at all points in this chain Zetwerk can both reduce friction related to connecting relevant parties as well as streamlined transactional processes across operational activities such as labour recruiting at prerequisites like pricing negotiations all way up until payments processing post deliveries – allowing it enable an end-to-end service provider to enable streamlined trade operations among multiple stakeholders within this industry sector at large thereby contributing towards significant business growth since first entering into Indian market in 2018.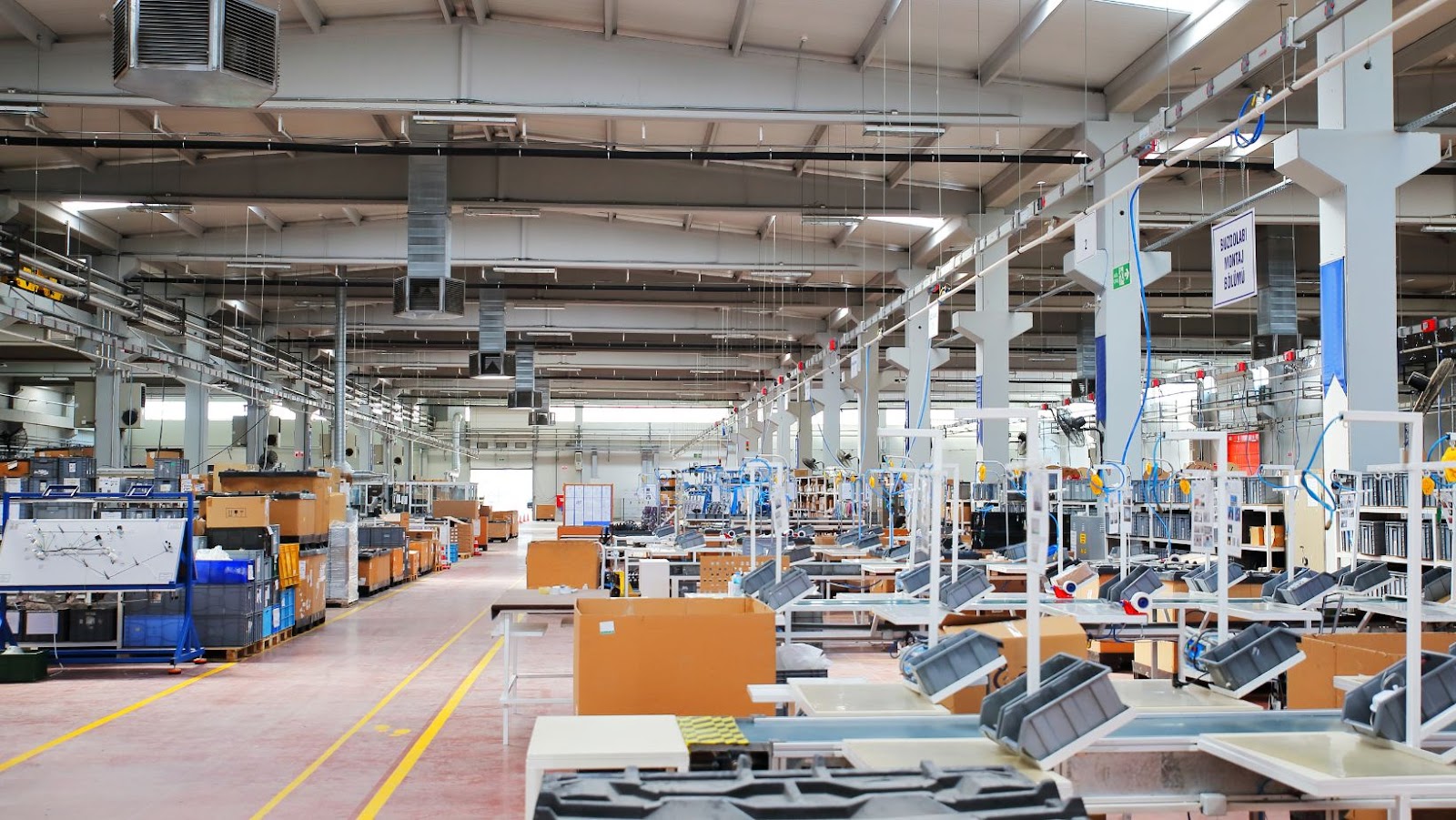 Target Industries
Zetwerk is a digital manufacturing platform that helps industry buyers and service providers connect and partner with each other. The company allows it's customers to discover, procure, audit and manage their production process needs. Founded in 2018, Zetwerk operates in the sanitary space and has expanded to other industry verticals including industrial machinery, plastic moulds and assemblies for modern agriculture companies.
To ensure that its customers get the highest quality of services from potential partners, Zetwerk analyses its project requirements and screens potential suppliers based on quality certifications, financial strength, history of orders processed etc. This also allows Zetwerk to help identify the latest market trends in their various industries as customer needs or preferences evolve.
Zetwerk includes numerous industries in its portfolio of production services but some of their priority verticals are:
Sanitary products: Refrigerators, washing machines
Industrial machinery: CNC machines
Plastic Moulding: Custom injection moulding for automotive components
Agricultural equipment parts & assemblies : Agricultural robots, fertilisers etc.
Growth and Expansion
India's Zetwerk announced new funding of $1.33 billion, showcasing their immense growth in the last few months. This remarkable feat has made them one of the most valuable startups in India.
In this article, we will look into the various factors that have contributed to their expansion and how they are seizing business opportunities to stay ahead of the competition.
Expansion into New Markets
Zetwerk strives to offer the highest quality products and services possible. To ensure our customers receive the best value, we have continued to expand into new markets. This expansion has helped us reach more people and given us access to a wider range of resources and talent.
Our current expansion strategy enables us to meet the unique needs of our customers in every market we enter, from production capacity and quality control procedures to customer service capabilities. Our global team works hard to ensure that our international operations run smoothly, producing high-quality products on time and within budget. We are also continuously exploring new opportunities for growth in existing markets and countries that offer growth potential through improved infrastructure, favourable taxes, and new technologies.
To facilitate growth into new markets, Zetwerk has invested heavily in research and development (R&D) initiatives that have enabled us to develop innovative designs and processes which can be used across all markets. We have invested significant resources into research projects focused on improving product performance while offering greater value propositions to our customers across different industries. Additionally, we are continuously advocating for better policies supporting manufacturers' interests to promote economic development throughout the supply chain process.
The expansion of Zetwerk's market presence has been critical for keeping pace with changes in customer demand over time. For us to continue providing services of high quality standards at competitive prices across multiple markets simultaneously, our commitment is essential moving forward into ever-changing scenarios regarding infrastructure and logistics capacities specifically tailored depending on each region's specific characteristics development scope.
Expansion of Services
At Zetwerk, we constantly work to improve our products, services, and offerings. As we continue to build upon and expand our network of clients and partners, we are committed to delivering innovative solutions that enable customers to meet their production needs promptly.
Zetwerk provides best-in-class sourcing and manufacturing services for development processes from low volume batch production to high volume repeat orders. In addition, we execute turnkey assemblies by providing strategic components and engineering support throughout the process.
Our suite of products and services is often tailored according to customer requirements. Through direct contact with customers, we ensure that all parts manufactured or sourced by Zetwerk meet quality standards and are delivered on time. This flexibility is coupled with a data-driven approach that gives customers real-time visibility into the entire supply chain network.
In addition, we help our clients increase transparency in the industry with custom reporting platforms and analysis capabilities designed specifically for their needs so they can stay ahead of market changes. With industry-leading technology and a team of experienced professionals dedicated to helping customers succeed, Zetwerk is poised for further growth in the years ahead.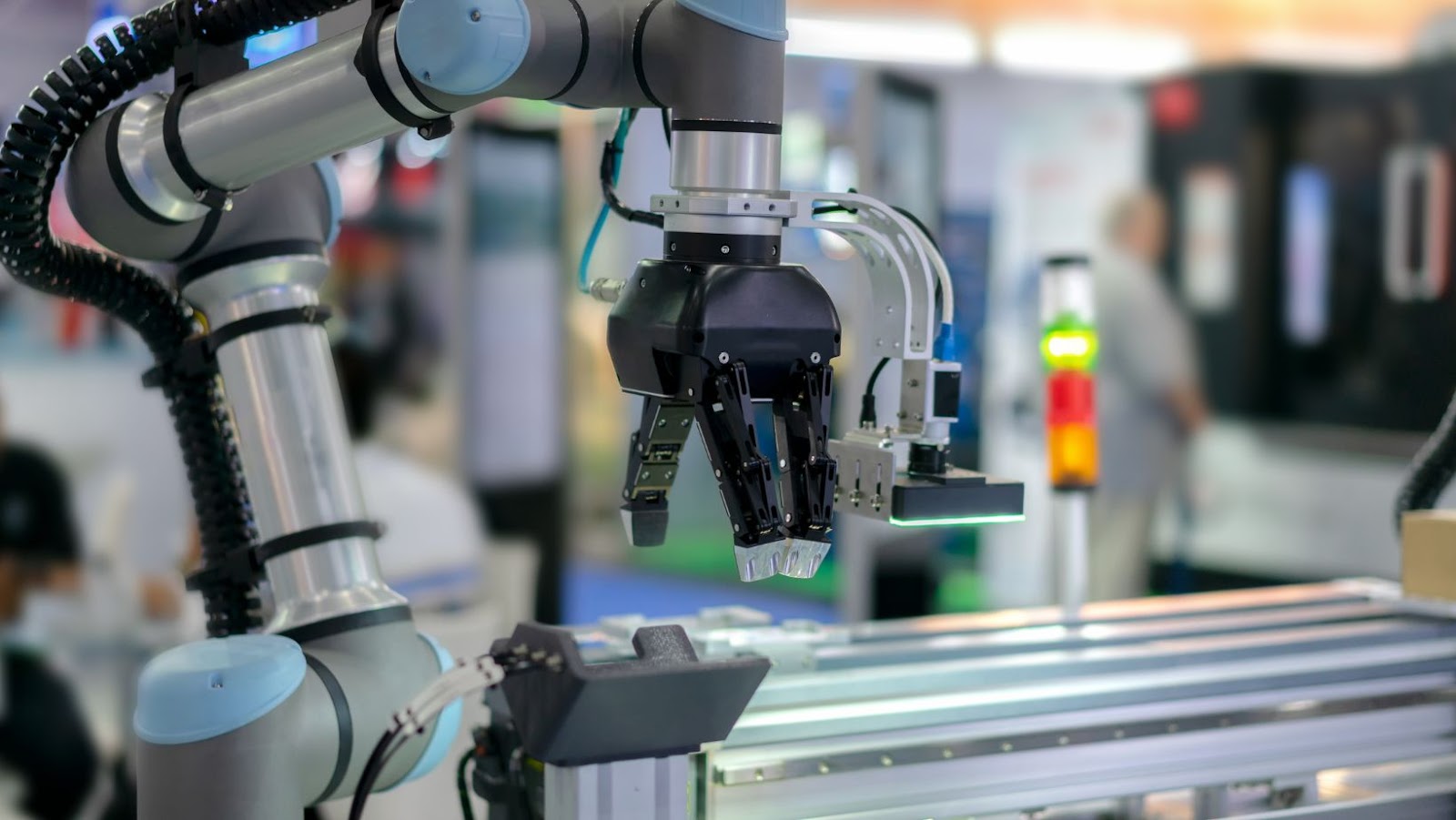 Impact of Zetwerk
Zetwerk, India's leading B2B manufacturing platform, has recently raised $160 million in its latest funding round, now valued at $1.33 billion. This latest round of funding signals not only the industry's huge potential in India, but also the impact that Zetwerk has had in the ecosystem.
In this post, we will discuss the impact of Zetwerk and how it has grown to be one of the leading B2B manufacturing companies in India.
Impact on the Manufacturing Industry
Due to the wide-reaching impact of technology, Zetwerk is one of the leading players in transforming the manufacturing industry. Zetwerk enables businesses to streamline industrial processes and increase efficiency. This shift has profoundly affected companies of all sizes, from small-scale operations to large production facilities.
Zetwerk's technology makes digital manufacturing operations faster and more cost-effective by reducing wasted effort in the design, prototyping and production stages. In addition, companies can thwart potential delays by eliminating manual processes associated with traditional manufacturing methods while maintaining precise accuracy. As a result, companies that employ Zetwerk can speed up their production line while also modernising their facilities and increasing productivity in certain areas.
Also, utilities such as cloud computing can be utilised for remote collaboration between teams and vendors even across long distances thus aiding quicker completion of projects. In addition, Zetwerk enables tracking each step of production easily, avoiding manual paperwork, reducing mismanagement and reducing operation costs due to efficient use of resources and smart waste management.
Furthermore, Intelligent automation provided by Zetwerk's technology can make workflows more efficient than without its assistance while ensuring customer satisfaction by accurate adherence with delivery deadlines thus helping businesses grow profitably at scale.
With this new age industrial revolution driven by technology companies around the world have reaped remarkable benefits that make it easier than ever before to keep up with changing customer needs and guarantee larger growth opportunities at much lower price points than ever imaginable!
Impact on the Indian Economy
The growth of Zetwerk has directly impacted the Indian economy as it has introduced innovative practices, contemporary technology-driven procedures, and high-end engineering solutions. As a result, many companies in India are now taking a much more comprehensive approach to digitising their operations. By providing integrated software solutions and advanced technologies to help businesses streamline their processes and keep up with the latest trends in the market, Zetwerk is revolutionising how the industry is doing business.
Some of the benefits that Networks solutions have offered include improved efficiency in terms of cost reduction and time saving; enhanced security standards; access to high-end engineering tools and services; improved collaboration between teams; increased customer satisfaction; better delivery timelines; reduced overhead costs; improved scalability; greater transparency in both order fulfilment process and cost management. Additionally, Zetwerk's extensive global network allows Indian companies access international contacts to collaborate with global providers and customers. All these advantages have enabled Indian businesses to establish themselves as reliable players within highly competitive markets.
By providing world-class services in terms of customised product development, manufacturing support, organisation restructuring, risk assessment strategies, training & education programs for engineers (up-skilling) or vibrant innovation for the industry – all these value propositions are helping build trust & loyalty amongst its partners & customers alike across sectors like automotive OEMs & suppliers or Energy/Industrial/Medical etc., where an even higher level of accuracy is required in every step of production processes.
Zetwerk has consequently enabled a long list of successful collaterals resulting from augmented operational efficiency levels including but not limited to – reduced lead time due to streamlined processes: quicker delayering (time frame & cycle time) ; faster decision making by connecting dots & building pieces right up through Analytical models & Predictive analytics – which form an integral part of both solution engine design as well as Manufacturing 4.0 advent 🙂
tags = business-to-business marketplace for manufacturing items, raised $150 million, manufacturing items that connects OEMs, bangalorebased zetwerk b2b greenoaks lightspeedsinghtechcrunch, zetwerk b2b series greenoaks lightspeedsinghtechcrunch, zetwerk b2b greenoaks capital lightspeedsinghtechcrunch, zetwerk b2b series capital lightspeedsinghtechcrunch, zetwerk series greenoaks capital lightspeedsinghtechcrunch, zetwerk 120m greenoaks capital lightspeedsinghtechcrunch, bangalorebased zetwerk 120m greenoaks lightspeedsinghtechcrunch