Frank Turner Biography, Songs, & Albums |
Frank Turner is a prominent English singer-songwriter, best known for his work with the punk rock band Million Dead. His songs have been included on major motion pictures and television shows.
The "frank turner — the gathering" is a song by British musician Frank Turner. The song was released on 1/1/2017 and has since become one of Frank's most popular songs.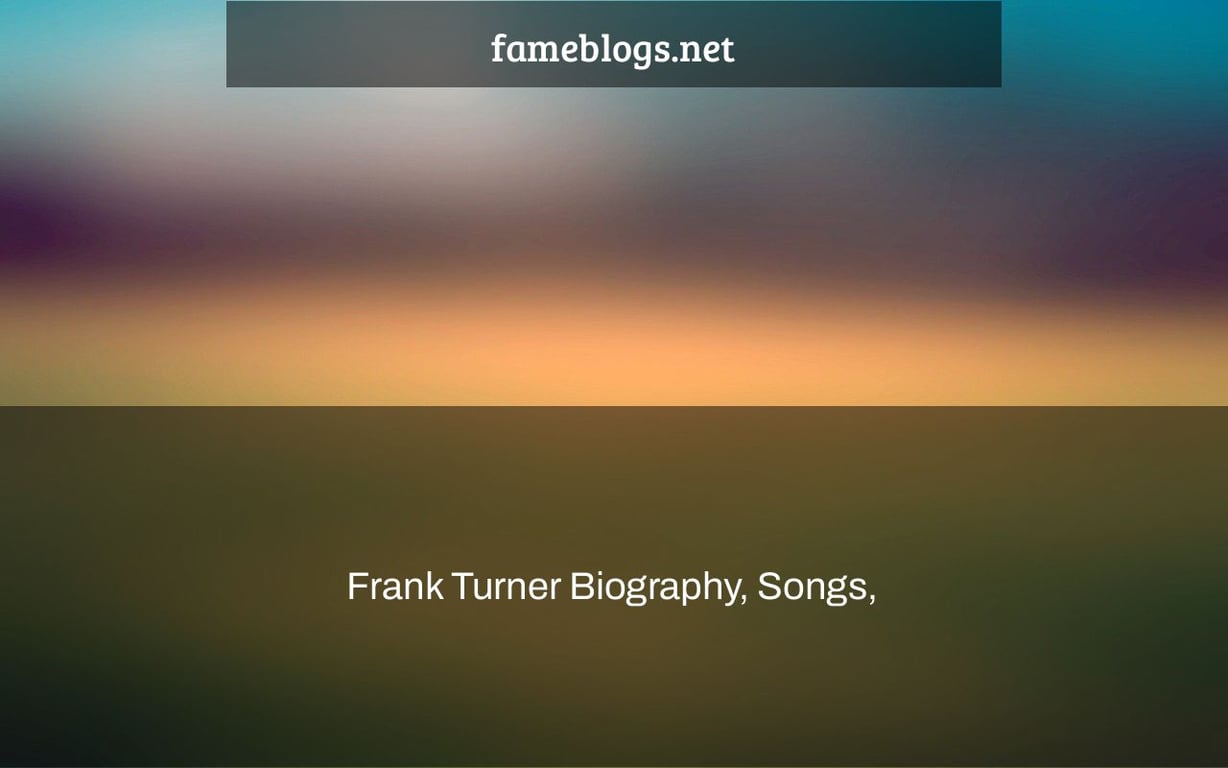 Frank Turner, a former member of the punk rock band Million Dead, shifted his focus to folkier, acoustic music following the band's dissolution. Since then, he's gone on to become a successful, globally charting, award-winning singer and composer of important folk-punk-pop rebel songs (that cover topics like atheism, sexism, excessive drinking, and the power of rock & roll). Turner has been compared to Billy Bragg and Bruce Springsteen, among others, in the press, yet he still has his own place in British popular music. Turner's style has grown to incorporate additional instruments and embrace more traditional production on subsequent albums after making his Top 200 debut with England Keep My Bones in 2011. Tape Deck Heart debuted in the Top 50 in 2013 with sold-out shows at ever bigger venues, including Wembley Arena. Turner was selling out shows on both sides of the Atlantic far in advance by the time he launched the almost-mainstream Be More Kind in 2018.
Turner was born in Bahrain in 1981 and attended Eton College in England. Kneejerk, his initial venture into the world of punk and rock, disbanded in 2000, and he quickly found himself with Million Dead. Million Dead produced two highly acclaimed albums throughout their four-year existence before calling it quits in 2005. After Million Dead, Turner chose to go into a new realm, concentrating on his passion of folk and country music, guided by his acoustic guitar. He was able to release his debut EP, Campfire Punkrock, in 2006 after signing a contract with Xtra Mile Recordings. The EP's critical acclaim led to the release of a full-length album, Sleep Is for the Week, in January 2007, which was both a critical success and modest commercial success.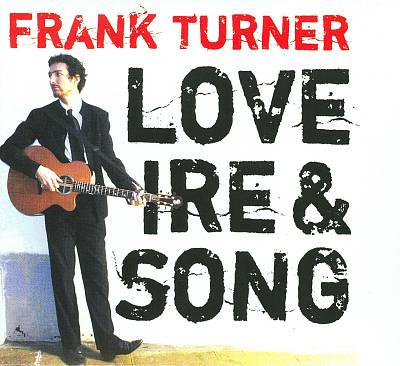 Turner continued to record while spending almost all of his spare time traveling, and in 2007 he released the EP The Real Damage and a DVD, All About the Destination. In March of 2008, he released his next album, Love Ire & Song, in the midst of numerous live performances. Turner's label secured a distribution agreement with Epitaph in the United States in late 2008, and Poetry of the Deed, his debut album stateside, was published in September 2009. In addition, Love Ire & Song was released in the United States through Epitaph. Turner followed up with the album England Keep My Bones in June of 2011 after releasing a superb solo acoustic version of Bruce Springsteen's "Thunder Road" as a single on Suburban Home Records later that year. Last Minutes & Lost Evenings, a hand-picked 15-track compilation of album cuts and rarities published in 2012, was designed to expose Turner to an American audience. In 2013, he released Tape Deck Heart, his fifth studio album, which was recorded in Burbank, California. Later that year, he collaborated with composer Jon Snodgrass on the Buddies EP, which included 10 songs. Turner published The Third Three Years in 2014, a compilation that followed two earlier collections — The First Three Years (2009) and The Second Three Years (2012) — and included demos, rarities, and cover versions. Positive Songs for Negative People, a compilation of all-new songs, was released in 2015. Two years later, he released Songbook, a career-spanning retrospective that featured re-recorded versions of some of his most famous songs, to commemorate the tenth anniversary of his first solo album. Turner returned to the studio in 2017, buoyed by the condition of the world's politics, to create his seventh studio album. It takes its title from a passage in Clive James' poem Leçons des Ténèbres, which was originally published in The New Yorker in 2013. The following is a passage from the poem that inspired the title: "I should've been more kind. It is my destiny. To discover this, but to discover it too late." Austin Jenkins and Joshua Block (ex-White Denim and Florence + the Machine) and Halsey associate Charlie Hugall produced it in Texas. On February 22, 2018, a music video for the title track was published on YouTube. The album's first official single, "Blackout," was released in March, followed by the full-length in early May. The album charted at number eight on the Alternative Albums list and in the first half of the Top 200. Turner, never one to rest on his laurels, released the Don't Worry EP, which included the title tune (originally featured on Be More Kind), a revised version of "Little Changes," and two new tracks, and peaked in the Top 25 on several streaming charts. In March, he released the book Try This at Home: Songwriting Adventures. It focuses on the backstories of different songs he's released throughout the course of his career. With bookstore signings and solo performances, he helped promote the book's release. Turner revealed the title and subject of the album No Man's Land on his social media sites in June, revealing the title and the album's purpose, which was to honor the lives and experiences of historical women. Catherine Marks (Foals, Killers, Wolf Alice) produced it, and he was supported by an all-female band. Turner also launched a 13-episode podcast, Tales from No Man's Land, which premiered in July and revealed tales inside the songs as well as anecdotes about the recording process. The first song, "Sister Rosetta," was published on July 3, 2019, along with a podcast episode. The song's lyrics tell the tale of Sister Rosetta Tharpe, a gospel singer/songwriter and guitarist who inspired early rockers like Chuck Berry, Elvis Presley, and Johnny Cash. The song's podcast episode was co-hosted by Emily Barker, a singer and composer who spoke about Tharpe's legacy. In August of this year, the full-length was released. Turner released a split album with punk band NOFX in July 2020, dubbed West Coast vs. Wessex, in which the two musicians covered five of each other's songs, with Turner choosing NOFX's "Bob" as a preview single.
Watch This Video-
Frank Turner is a British singer-songwriter. He was born in the year 1983, and has released 5 albums to date. His latest album "Be More Kind" came out on March 16th, 2019. Reference: frank turner albums.
Frequently Asked Questions
How much is Frank Turner?
A: There is no way to accurately determine how much Frank Turner costs.
What band is Frank Turner in?
A: Frank Turner is a member of Descendents, who are in The Offspring.
Is Frank Turner married?
A: The answer to this question is unknown.
Related Tags
frank turner ministries
where does frank turner live
jessica guise frank turner