Carolyn Hester Biography, Songs, & Albums |
Carolyn Hester is an American actress and producer. She has produced, starred in or executive-produced several top-rated shows such as Everwood, John from Cincinnati and The Divide for ABC Family. Her other credits include television movies "The Brave" (2007) and "Married to a Stranger" (2010), the film "Bully for which she served as both director and writer of the story, also starring her daughter Ava Acres.
Carolyn Hester is an American country music singer-songwriter who has released three albums and two compilation albums. She has charted five singles on the Billboard Hot Country Songs chart, including "What I Am," which reached number one in 2018. Her songs have appeared on soundtracks for the films The Blind Side, Friday Night Lights, and A Walk to Remember. Read more in detail here: carolyn hester youtube.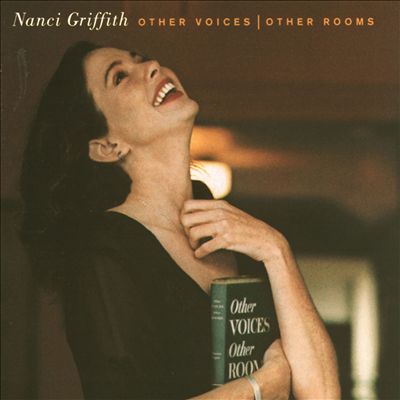 Despite her lack of skill, Carolyn Hester was a significant though minor player in the early 1960s folk revival, performing traditional songs with a high voice akin to Joan Baez and Judy Collins (though with less command). Her early recordings were produced by music luminaries Norman Petty (who had produced Holly), Tom Clancy, John Hammond, and John Simon, and she had short musical connections with Bob Dylan, Buddy Holly, and Richard Faria. Some of her early and mid-'60s work, even if just tangentially, hints in the direction of folk-rock. Despite a short attempt, Hester was unable to make it as a folk-rocker, and she unexpectedly moved into psychedelic music for a few of albums before generally abandoning the industry in the 1970s and 1980s. She was a mentor for Nanci Griffith (whose vocals have been likened to Hester's) in the 1980s, and she featured on Griffith's album Other Voices, Other Rooms.
Hester was born in Texas and came to New York in 1955 to pursue a career in music and acting. She would, however, initially record for Norman Petty in Clovis, New Mexico, not far from Lubbock, Texas, where her parents lived in the late 1950s. Scarlet Ribbons, her debut album, was produced by Petty and released on Coral Records in 1957. She recorded an unreleased session in Clovis in 1958 with Holly, Jerry Allison of the Crickets, and George Atwood, which would be interesting to hear if it ever surfaced, since folk and rock artists of the day seldom collaborated. She was also a friend of Holly's, but his impact on her later work is hardly discernible, except for her many renditions of his "Lonesome Tears." Carolyn Hester, her second album, was released in 1960 on Tradition, the Clancy Brothers' label. Her staples of the movement, "The House of the Rising Sun" and "She Moves Through the Fair," sung in her high, almost trembling and girlish voice, placed her squarely in the middle of the folk revival. She was temporarily married to novelist and folk singer/songwriter Richard Faria in the early 1960s, and they became friends soon after Bob Dylan arrived in New York. In September 1961, while recording her third album for Columbia and producer John Hammond (also named Carolyn Hester), she asked Dylan, who was then virtually unknown, to play harmonica on a few tracks. His work on the record drew Hammond's notice, and he signed Dylan to Columbia Records as a solo artist soon after.
While other members of the early 1960s folk revival, such as Dylan, Baez, and Collins, achieved significant sales and impact, Hester remained largely unknown. Manager Albert Grossman gave her the opportunity to join a folk trio with Peter Yarrow and Paul Stookey, but she declined; the job went to Mary Travers, and the group became known as Peter, Paul, and Mary. Her two Columbia albums, which featured contributions from Bill Lee on bass, future Dylan sideman Bruce Langhorne on guitar, and even light drumming on a version of Buddy Holly's "Lonesome Tears," may have opened ears to the possibility of folk performers recording with bands (not released until 1995). Hester, on the other hand, was slipping behind the folk curve by adhering solely to traditional material rather than covering songs by current authors or creating anything herself.
Following the release of her second album, Hester relocated to Dot and resumed recording with Petty in Clovis. These recordings, made in 1964-1965 with a band that featured George Tomsco of the Fireballs on guitar, veered a bit toward folk-rock without really achieving it, and contained versions of songs by contemporary folk singer/songwriters like Tom Paxton and Mark Spoelstra. Jimmy Gilmer (who recorded with the Fireballs and had a number one hit in 1963 with "Sugar Shack") met Paxton via his buddy Hester and was inspired to record several of his songs on his 1965 Folkbeat CD. (In 1968, the Fireballs' final major success was a cover of Tom Paxton's "Bottle of Wine.") However, Norman Petty's Tex-Mex folk-rock style, as played by Gilmer, the Fireballs, and Carolyn Hester, never had a significant effect.
John Hammond re-signed Hester to Columbia in 1966. Only two singles were published, despite the fact that she recorded a lot with producer John Simon (renowned for his work with the Band, Big Brother & the Holding Company, and others). "Early Morning," for example, was a decent commercial piece of pop-folk-rock, but Hester didn't seem well-suited to electronic music. Other Columbia recordings, most of which were not released until 1995 on the Dear Companion anthology, show her fumbling for direction, going through material by Tim Hardin, Jackson Frank, and Cat Stevens, attempting a cover of the Beatles' "Penny Lane," and even doing an odd psychedelic cover of Ravi Shankar's "Majhires."
Hester made an unexpected shift to psychedelic music in the late 1960s as part of the Carolyn Hester Coalition, which produced a handful of obscure albums for Metromedia. These were unpredictable but not terrible, with gloomy and fuzzy folk-rockers interspersed with versions of classic material like "East Virginia" and Ed McCurdy's "Last Night I Had the Strangest Dream." Hester also recorded for Decca, RCA, and Capitol, as well as co-founding the Outpost label with her husband, jazz pianist/producer/songwriter David Blume. She operated an ethnic dance club in Los Angeles with Blume, and she still records and tours on occasion. In the 1990s, she was seen duetting with Nanci Griffith on Bob Dylan's "Boots of Spanish Leather" at Madison Square Garden in a nationally televised homage to Dylan. Hester remained engaged musically far into the twenty-first century, releasing We Dream Forever in 2009 (with a US release a year later), an intimate album on which her daughters Karla and Amy Blume co-produced, wrote, and sang with their mother.
The "carolyn hester discogs" is a collection of information about Carolyn Hester. It includes her biography, songs, and albums.
Related Tags
carolyn hester 2021
carolyn hester obituary
carolyn hester images