Apple Silicon iMac Pro with mini LED display: specs and features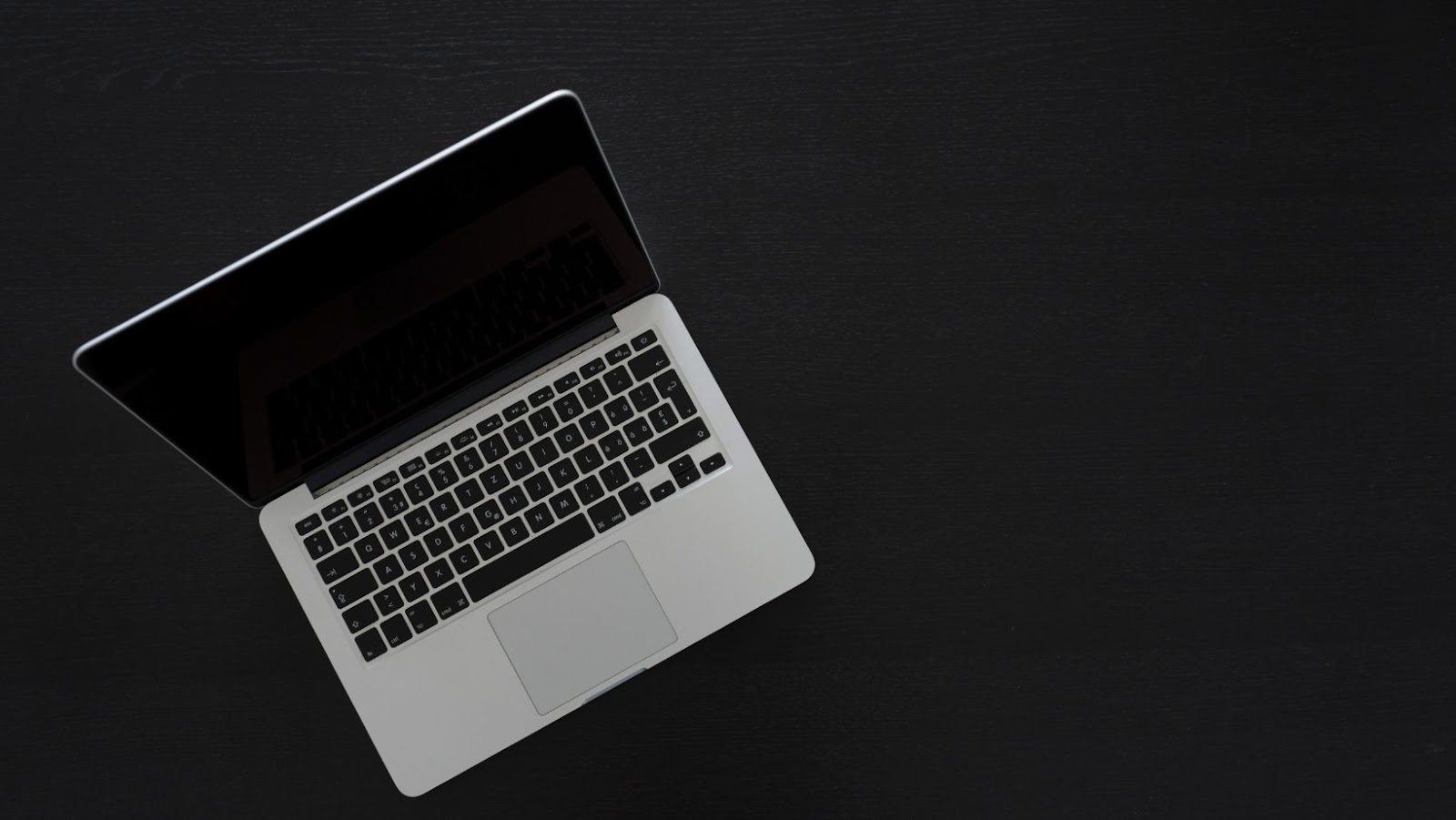 Apple is reportedly set to launch a new iMac Pro with a mini LED display as its star feature. This powerful machine could be released as early as June 2021, featuring a new processor chip called Apple Silicon.
This article will discuss the specs and features of this eagerly anticipated new device.
Overview of Apple Silicon iMac Pro with mini LED display
The Apple Silicon iMac Pro with mini LED display is a long-awaited successor to the current iMac Pro line. Featuring Apple's latest processing architecture, the new machine promises to offer impressive performance and unusual features in an ultra-slim form factor. It is expected to be powered by an Apple Silicon chip, which brings us closer than ever to a future of universal compatibility.
The device is also rumored to feature a mini LED-backlit display, making it the first of its kind from any manufacturer and offering incredible detail that rivals OLED panels. In addition, with better power optimization than traditional LCD backlighting, mini LED displays can dynamically adjust brightness while keeping colors close to true black levels. The addition of this technology could make the upcoming iMac Pro one of the most compelling products available on the market.
In terms of its design, the updated iMac is expected to feature an even thinner profile compared to the current iteration, likely accounting for reduced thickness in components used alongside mini LEDs such as cooling systems or microchipsets required for Apple's processor architecture. Summarily, if reports are true then we're likely looking at one of Apple's thinnest devices ever released — as well as one with outstanding visuals and improved efficiency when compared against conventional screens.
Rumors suggest that we might see this device launch in June 2021 so keep your eyes peeled for what promises to be an exciting piece of hardware from Apple!
Design
The upcoming Apple Silicon iMac Pro with mini LED display is expected to come with a stylish and modern design that takes cues from Apple's previous iMac models.
Although we don't know the exact specifications, rumors suggest this particular iMac model will feature a thin all metal enclosure and bezel. Additionally, details on the ports and connectivity options have not been released. But it is expected to come with USB-C ports and the new Thunderbolt 4 interface.
Expected design features
Apple is expected to launch its Apple Silicon iMac Pro with a mini LED display in June 2021. The new Mac will feature a slim design and a "compact and powerful" form factor. It is expected to have an aluminum and glass enclosure with the latest Intel Core processors, a low profile frame, four speakers, four USB-C ports, a headphone jack, SD card slot, Ethernet port, and 512-gigabyte SSD storage option.
It will also feature an Apple T2 security chip for improved security. Furthermore, the new Mac includes next-generation graphics technology like the M1X processor and AMD's Navi 21 GPU for more immersive gaming experiences with support for high-resolution displays with HDR up to 8K resolution. In addition, a redesigned cooling system provides efficient thermal management while delivering extra performance capabilities.
The mini LED display is powered by MiniLEDs that are smaller than traditional LEDs but offer improved brightness, range of colors that can be reproduced accurately on screen, and darker blacks while delivering better contrast ratios than OLED screens. The iMac Pro's mini LED display features 9 million Nano LEDs that provide up to 1 million local dimming zones for deep blacks and enhanced contrast ratios of 3 Million:1 in Brightness Mode or 7 Million:1 in Cinema Mode over other standard displays.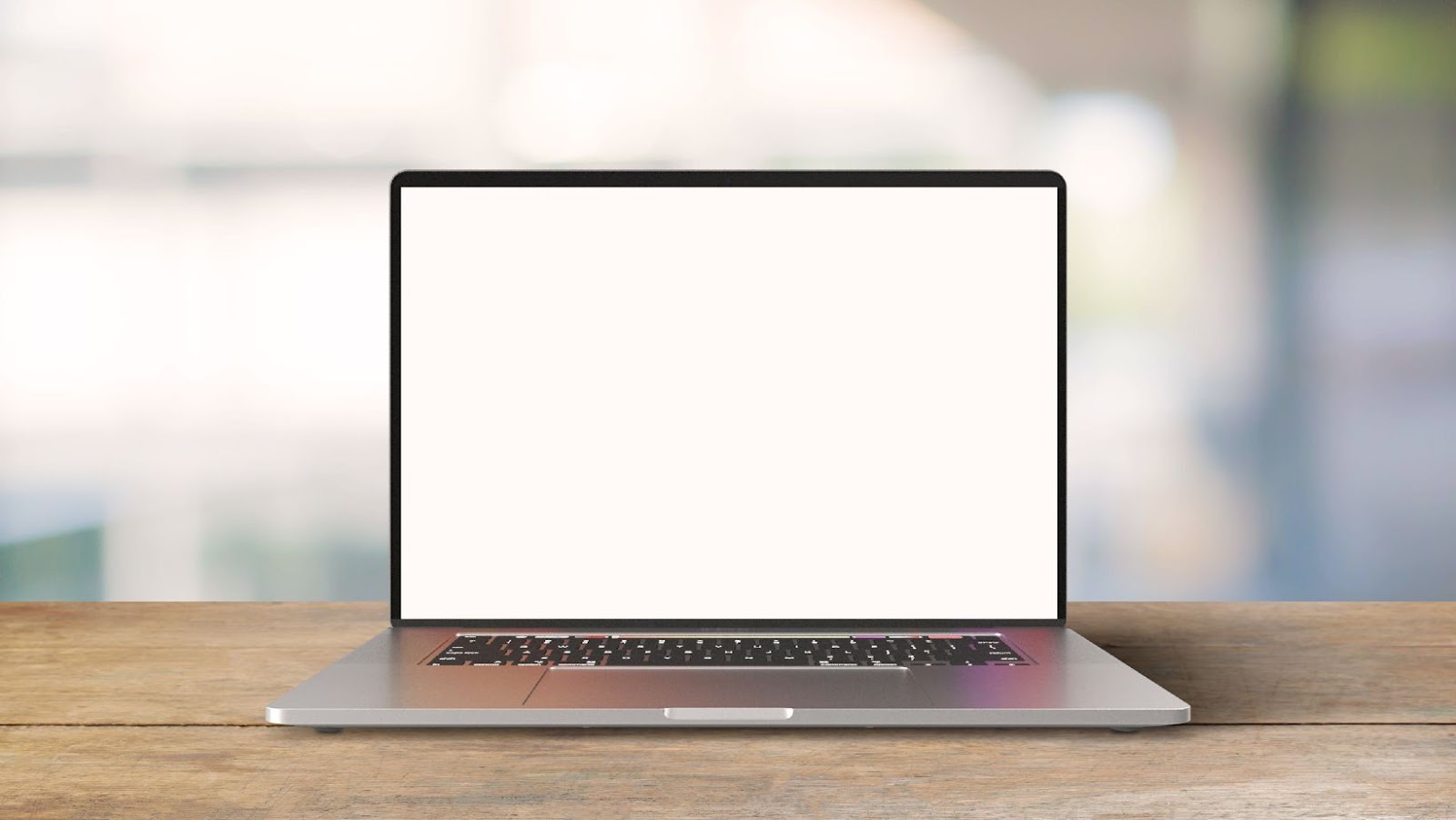 Specs
Rumors are circulating that Apple Silicon iMac Pro with a mini LED display could launch in June. While this device's exact specs and features are not yet known, we have a few details that can help us speculate what this powerful machine could be capable of.
Let's look at the rumored specs and features of the Apple Silicon iMac Pro with a mini LED display.
Processor
Apple's new Silicon iMac Pro is expected to feature the Apple M1X or M2 processor, which is set to increase processing speeds compared to older Intel-based models. This could bring a significant performance boost, allowing users to run apps and programs faster and consume less power, making the new iMac Pro an all-round better machine, whether you're a professional or an avid hobbyist.
The processor will be accompanied by 8 or 16 GB of RAM (depending on the model) and either 256GB of storage space with SSD or 1TB with HDD. As for graphics, it will sport the AMD Radeon R – Series 5500 M GPU with up to 8GB of dedicated VRAM.
RAM
The Apple Silicon iMac Pro with mini LED display is expected to arrive with extensive RAM options. Depending on the configuration, it could be shipped with 8GB RAM, 16GB RAM, 32GB RAM, 64GB RAM, 128GB RAM, or 256GB RAM of LPDDR4X-4266 memory.
The device will also support up to 4TB of internal storage via its two PCIe M.2 slots that utilize four-lane PCI Express Gen 4 interface speeds.
As for graphics acceleration and enhanced performance capabilities, it is reported that the new device will feature an AMD Navi based GPU and Artificial Intelligence (AI) accelerators from Intel, allowing it to offer better graphic performance than other Apple models as faster AI processing.
Storage
The upcoming Apple Silicon iMac Pro with mini LED display rumored to launch in June will likely pack a massive storage capacity. The base model is believed to come with a big 512GB solid-state drive, while the upper range model is expected to feature 1TB of storage space. So you won't have to worry about running out of space or needing external drives or cloud backup anymore.
The Apple Silicon iMac Pro also includes two Thunderbolt ports for fast direct data transfer and two extra USB-A ports for connecting external accessories. There is also a two-in-one headphone port and an SD card slot for maximum connectivity. This makes it easy for you to expand your device's storage further should your workloads demand extra capacity than the 512GB and 1TB options provide.
Graphics
The Apple Silicon iMac Pro with a mini LED display is rumored to come with Apple's own Radeon Pro Vector graphics processor. This powerful GPU has 256 Stream Processors, 8GB of M1X powered RAM, and a maximum boost frequency of 1700MHz, allowing incredible visual fidelity and responsiveness. In addition, the Vector graphics processor also supports Variable Rate Shading (VRS) which can significantly improve performance. With VRS enabled, users can expect up to 28% faster rendering speeds than traditional shading techniques.
In terms of ports, the iMac Pro will include four Thunderbolt 4/USB 4 ports and two full sized DisplayPorts ideally suited for connecting dual 5K displays with up to 40 Gbps bandwidth. Furthermore, there is support for up to three Nvidia RTX 3000 series cards making the iMac Pro perfectly suited for VR and other creative applications.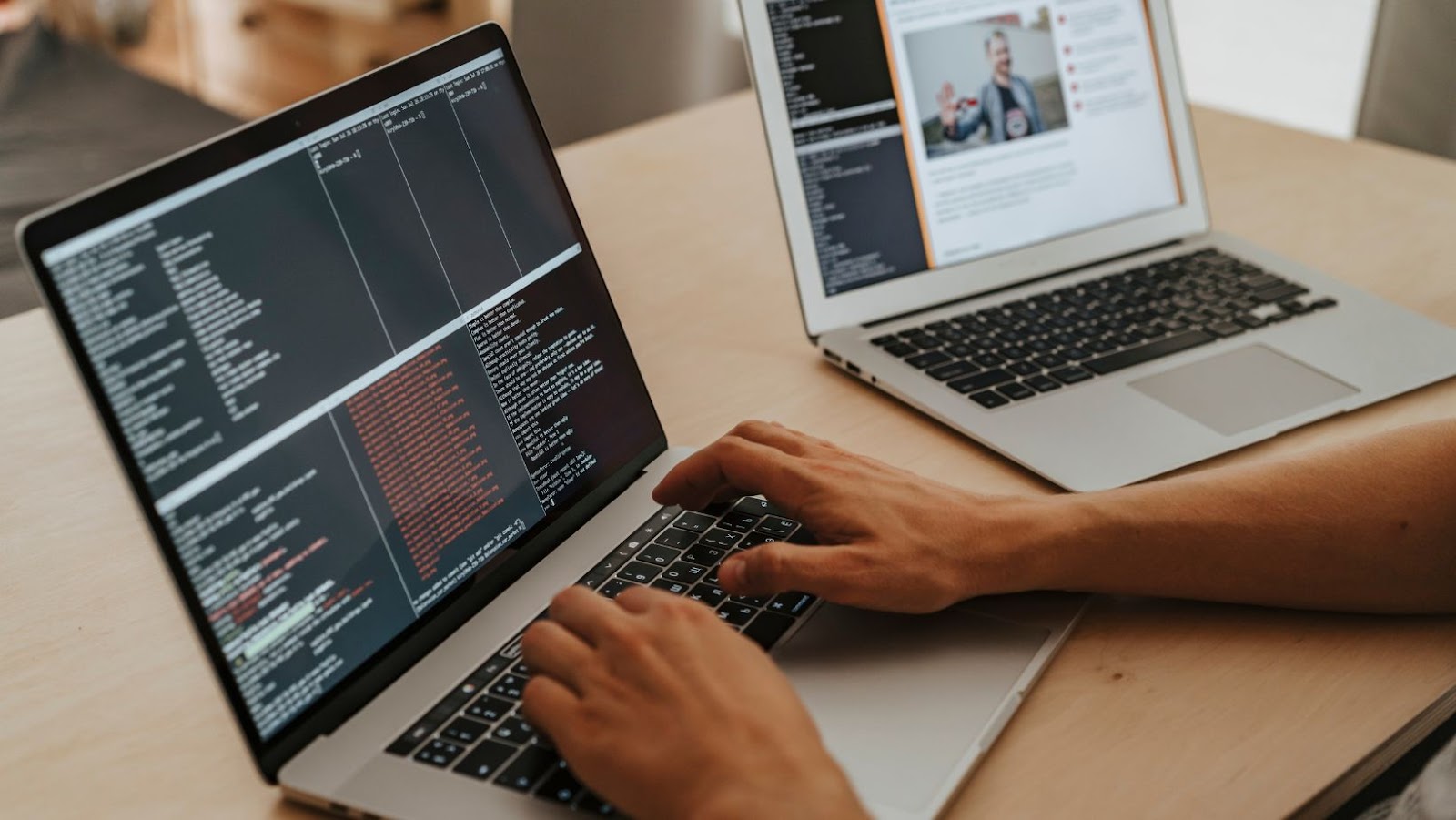 The rumored iMac Pro will also feature two speakers with 'studio level' audio quality ideal for content creators working in music or video production and gamers on their platform of choice.
Display
The iMac Pro with Apple Silicon and mini LED display is rumored to debut in June. The monitor is expected to have an impressive specification list with an ultra-bright Mini LED-backlit Retina 6K display, DCI-P3 color gamut and True Tone technology. Additionally, the panel is rumored to support up to 600 nits of brightness with a wide dynamic range (HDR) feature.
The panel is also said to have impressive contrast levels of 40,000:1 which should provide deep blacks as well as sharper images. It should also be noted that the device will likely use a low temperature polysilicon TFT active matrix format for liquid crystal displays which consumes less power than similar panels from other manufacturers.
Other assumed features include support for up to 8k resolution, refresh rates up to 120Hz, adaptive sync technology and more. Additionally, Apple could upgrade its TrueTone color temperature control system for improved accuracy and brightness control that responds differently under different lighting conditions.
Features
Apple's upcoming Silicon iMac Pro could be a game-changer for the Mac family of devices. Rumors suggest it will come with a mini LED display, allowing the device to be more energy-efficient and offer a better contrast ratio and wide color gamut compared to the current iMacs. It is reported that the device could launch as early as June this year.
Let's dive into some expected features of the upcoming Silicon iMac Pro with a mini LED display.
Connectivity
The Apple Silicon iMac Pro with a mini LED display could come with the latest connectivity options, including the Thunderbolt ports for transferring data at lightning speeds.
It will likely feature two or four USB-C ports, two or four USB-A ports, and a 1080p webcam.
Additionally, it could have support for Wi-Fi 6 and Bluetooth 5.0.
It may also come with a dedicated SD card slot, letting you quickly transfer files from your camera to the machine.
Camera
The Apple Silicon iMac Pro with a mini LED display could have a four-camera system. According to rumors, the iMac Pro could feature four cameras—a 1080p FaceTime HD camera, two 1080p wide-angle cameras (rear) and a Time-of-Flight depth camera for a more accurate depth map.
This four camera system is similar to the one on the current iMac lineup. The FaceTime HD camera can be used for FaceTime, Skype, and other applications. The two rear facing 1080p wide angle cameras will offer an interactive video conferencing experience and can record in Full HD with stereo sound recording capabilities.
Finally, the Time-of-Flight depth camera eliminates deep shadows. In addition, it improves precision accuracy for portrait shots with Apple's TrueDepth technology, allowing users to unlock their device with facial recognition.
Audio
The audio features of the upcoming Apple Silicon iMac Pro with mini LED display are expected to be in line with the standards of the powerful Apple devices. For example, it is widely rumored to have four built-in speakers and two studio-quality microphones.
This microphone array increases capture fidelity, preparing it for premium sound recording and hosting various video conferencing applications. In addition, the high-fidelity speakers offer wide frequency response, allowing users to perceive greater detail in their music and other audio projects they create or listen to while using the mini LED iMac Pro.
Apple Silicon iMac Pro with mini LED display could launch in June
With the introduction of Apple's new Silicon-based iMac Pro with a mini LED display rumored to launch in June, it's time to look at the pricing and availability of the device.
This device is expected to have a high-end price tag, so it's important to know what to expect when purchasing. Let's explore the estimated price and availability of the Apple Silicon iMac Pro with a mini LED display.
Expected pricing
The Apple Silicon iMac Pro with mini LED display will be a premium device for professional and power users. It is rumored that the device could retail for anywhere between $6,000 and $9,000. But, of course, final pricing is yet to be determined and could vary depending on the configuration options available.
The availability of the Apple Silicon iMac Pro with a mini LED display is another factor in the equation. It is widely speculated that Apple may make this device available starting in June 2021. Again, this timeline may vary depending on supply chain issues or other unforeseen circumstances.
Expected launch date
The Apple Silicon iMac Pro with a mini LED display is expected to launch in June 2021. This new device is one of the most technological advances from Apple and promises to be a powerful machine packed with high-end features and components. The display offers a brighter picture, truer colors, and support for High Dynamic Range (HDR) for impressive images.
The Apple Silicon iMac Pro with Mini LED is also compatible with the latest software versions so users don't have to worry about compatibility issues with their current programs or applications.
In addition, it will also boast robust security measures including Face ID, Touch ID, an updated T2 Security Chip, and more.
As far as price is concerned, the exact cost of this device remains unknown. However, experts predict it will likely cost around $5000 when it launches due to the high-end materials used in its construction and advanced features it boasts.